Big 12 News
Gary Patterson to Make $150,000 Annually with Texas: Report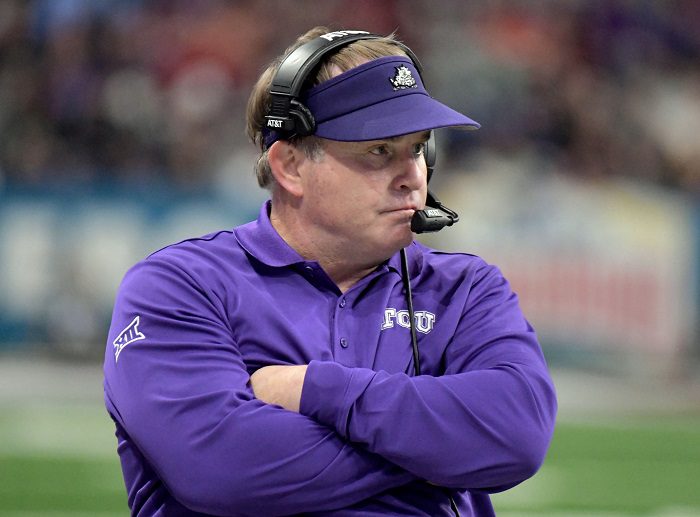 Former-TCU head coach Gary Patterson was added to the Texas football staff back in January as the "Special Assistant to the Head Coach," a position that was seemingly created specifically for Patterson.
According to a report by Axios, Patterson will be paid $150,000 annually at his new position, a far cry from his reported salary of an estimated $6.1 million during his final season as the Horned Frogs head coach.
Patterson is expected to be a "sounding board" of sorts, according to Texas head coach Steve Sarkisian.
"Gary is going to offer the advice and what he thinks we can (or) should do, whether it's personnel, whether it's scheme, whether it's game plan," Sarkisian said.
"Ultimately, we as a staff have to choose to say this is what we're going to do or we're going to go in this direction. And that's okay. Gary's a great sounding board for all of us. He provides a wealth of experience and knowledge."
TCU's all-time winningest head coach, Patterson led the Horned Frogs to an overall record of 181-79 over his 22 seasons of experience, winning six conference titles and a Rose Bowl along the way.
His defensive prowess will likely lead to him working closely with Longhorns defensive coordinator Pete Kwiatkowski when putting together game plans each week.