Big 12 News
Texas Receives Public Reprimand and Fine for Court-Storming vs. Kansas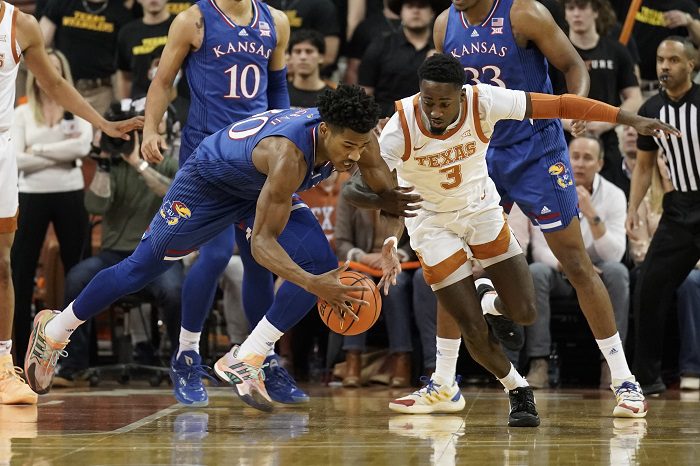 Texas pulled off an upset over No. 8 Kansas on Monday, winning 79-76 in a thriller. The Longhorns closed the game on a 7-0 run and effectively shut down the Big 12's leading scorer, holding Ochai Agbaji to just 11 points.
Of course, after the monumental win, Texas fans stormed the court and fully enjoyed the moment that was.
Well, the Big 12 Conference wasn't too fond of how the court-storming Longhorns handled themselves after the win and handed down a public reprimand and fine of $25,000 along with a statement from the Big 12 office.
"In accordance with Big 12 Conference Sportsmanship and Ethical Conduct policies, the Conference has issued a public reprimand and $25,000 fine of the University of Texas for its handling of the court storming that occurred at the conclusion of Monday's men's basketball game vs. the University of Kansas."

"Our host institutions have a duty to ensure an environment that provides the visiting team and game officials a safe exit from the court," said Commissioner Bob Bowlsby. "In this instance, execution of the University's court storming plan did not adequately provide the protections necessary to safeguard visiting team personnel."
Well, contrary to what the late Daryle Singletary says, I guess you can have too much fun.