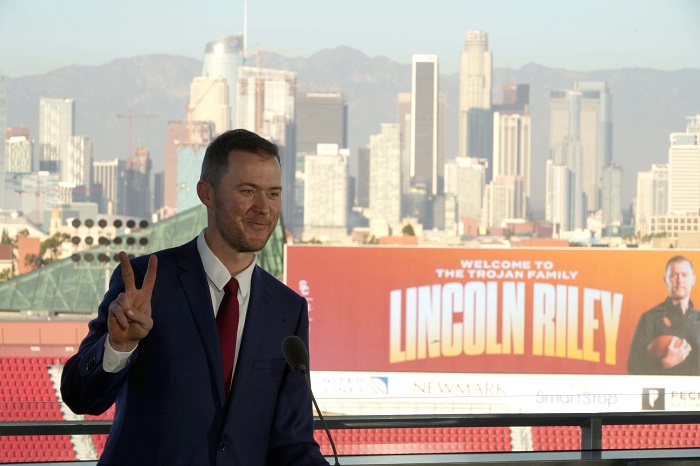 Last week, Lincoln Riley made some comments about the transfer portal needing some "guardrails" during an interview with ESPN and it took off like wildfire across the Twitterverse.
The rest of college football saw the obvious irony in his statements, seeing as he had just landed three former blue-chip recruits from his previous employer, including the top transfer in the 2021 class, Caleb Williams.
On Tuesday, Riley took the time to clarify what he meant while on The Jim Rome Show claiming that his words were misconstrued.
"I think that comment has been taken a little out of context — I'm in favor of the portal, the portal's fine," Riley said Tuesday on The Jim Rome Show. "Guys having the choice to move on and to go find a better situation if there is one for them is fine. My point was I think we need some regulations, similar to what the NFL has where there's certain times of the year to do it but then once you've said hey I'm going to be on this team this year, that's what I'm doing."
Riley says that he is in support of the transfer portal (well, duh) and said that player's should have the right to choose.
"It's good for the players to have an opportunity to move on and to find better opportunities," Riley said. "I don't like completely restricting a player where they can't leave, they can't move and they have no real opinion or flexibility in the matter. But, can we find a way to do it where maybe it's certain times of the year and everybody knows when it's going to happen. I think if you do that, it just makes the game better as a whole and gives everybody parameters to work with and everybody's on the same page."