Big 12 Basketball
TCU Guard Mike Miles 'Feels Better', Expected to Play vs. Texas Tech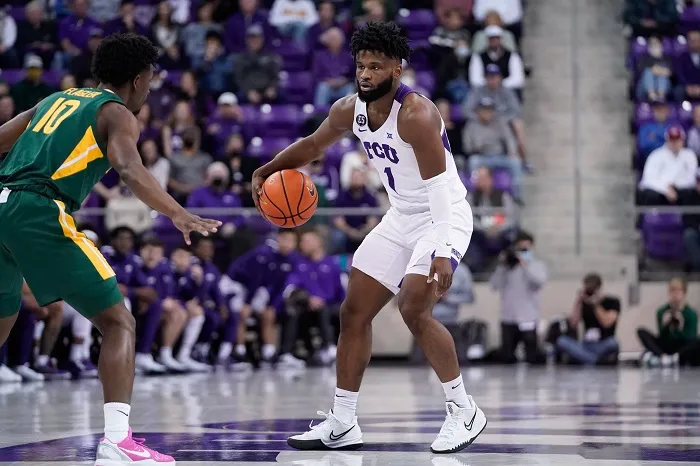 TCU's sophomore guard Mike Miles has been an integral part of the Horned Frog's success in 2021 and is a big reason why the Frogs are in a position to make the NCAA tournament next month.
That's why his absence against Oklahoma State on Tuesday seemed to loom so heavy over TCU, who escaped with a four-point victory over the Cowboys.
While his status going forward was a bit up in the air, it sounds like that burden will be lifted when TCU heads to Lubbock. According to Colin Post of FrogsOWar.com, Miles is "feeling better" and will be available against Texas Tech tomorrow afternoon.
Miles Miles injured his left wrist and reinjured his right wrist during practice last Friday, causing him to miss TCU's last two games. His original injury occurred against Baylor back on January 8.
Miles, who is averaging 15.4 ppg, will be a huge boost for the Frogs when they take on a Red Raiders team who is fresh off a shocking blowout in Norman.
Will his return spark an upset, and a monumental building block for TCU's resume, or will Tech get back to its winning ways? Make sure you check out our Texas Tech vs. TCU Basketball: Preview and Prediction and tune in for the game on Saturday on ESPN+ at 3:00 p.m. CT.