Big 12 News
Oklahoma Leads Big 12 in Early 2022 Preseason ESPN SP+ Projections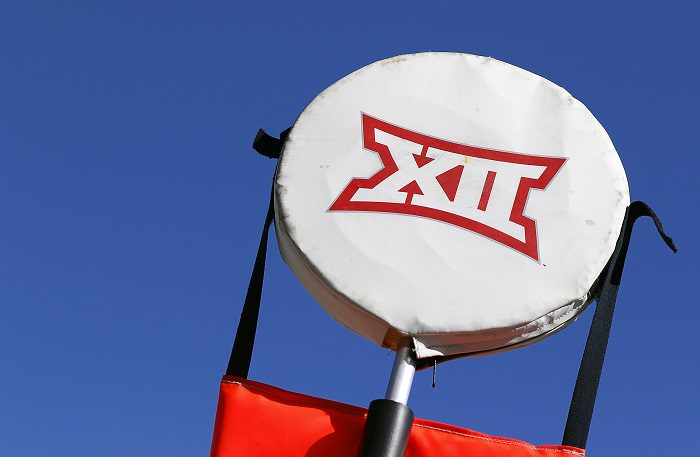 If you're already looking for some excitement around the college football season, some advanced metric rankings will wet your whistle this time of year. 
ESPN released it's SP+ rankings for all of FBS this week and the Big 12 teams had a decent showing. The three main factors used are returning production, recent recruiting and recent history. 
Another reminder on SP+, according to ESPN: It's a tempo- and opponent-adjusted measure of college football efficiency. It is a predictive measure of the most sustainable and predictable aspects of football, not a résumé ranking, and, along those same lines, these projections aren't intended to be a guess at what the AP Top 25 will look like at the end of the year. These are simply early offseason power rankings based on the information we have been able to gather to date.
Out of the 131 FBS teams, here's a look at where each Big 12 team ranks: 
Oklahoma: No. 7
Baylor: No. 30
Texas: No. 33
Oklahoma State: No. 36
K-State: No. 42
TCU: No. 48
Texas Tech: No. 50
Iowa State: No. 52
West Virginia: No. 66
Kansas: No. 115
It shouldn't be shocking the Big 12 isn't ranked higher overall, given the heavy skew on recruiting. However, most Big 12 teams end up playing above their recruiting rankings, except for Texas. 
Average SP+ rating by conference
1. SEC (13.6, up 2.0 from 2021)
2. Big Ten (11.2, up 1.7)
3. ACC (7.5, up 1.4)
4. Big 12 (7.5, down 0.3)
5. Pac-12 (4.4, up 1.8)
6. AAC (1.7, up 0.8)
7. Mountain West (-4.6, down 4.5)
8. Conference USA (-5.7, down 0.4)
9. Sun Belt (-6.6, down 1.7)
10. MAC (-8.3, down 1.5)