Oklahoma Sooners
Ed Orgeron Tried to Get Adrian Peterson's Dad Transferred into a New Prison to Help Recruitment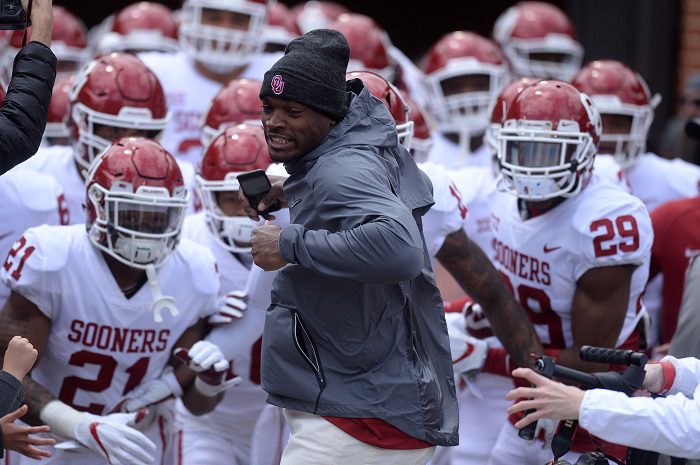 We know that college football recruiting stories are probably wilder than most of us ever realize, but often times they don't make the media.
However, one did at radio row this week at the Super Bowl when former LSU head coach Ed Orgeron talked about how heavily he tried to recruit Adrian Peterson to get him to USC, where he was an assistant at the time under Pete Carroll.
Orgeron sat down with The Dan Patrick Show and told the story about how Adrian's father, who was in prison at the time for money laundering in a crack cocaine ring, really liked Bob Stoops and the kicker was that the prison his father was in would allow him to watch the Oklahoma games, where as he would not have been able to see the USC games.
So what did Coach O do? "I tried to get [Adrian's dad] transferred to [a prison in] Los Angeles]."
Yes, you heard that right. And below is the video you can see for yourself.
Adrian Peterson was rated the No. 1 prospect in the country in the Class of 2004. It's also amazing how the times have changed technologically that Peterson had to even consider where to go based on what games his dad could watch from prison.
And now that Coach O is no longer on the sidelines ,the fact that he feels he can share stories like this one is a win for fans. But that leads me to my next question of wondering how many other stories are even crazier that we don't and never will know about?