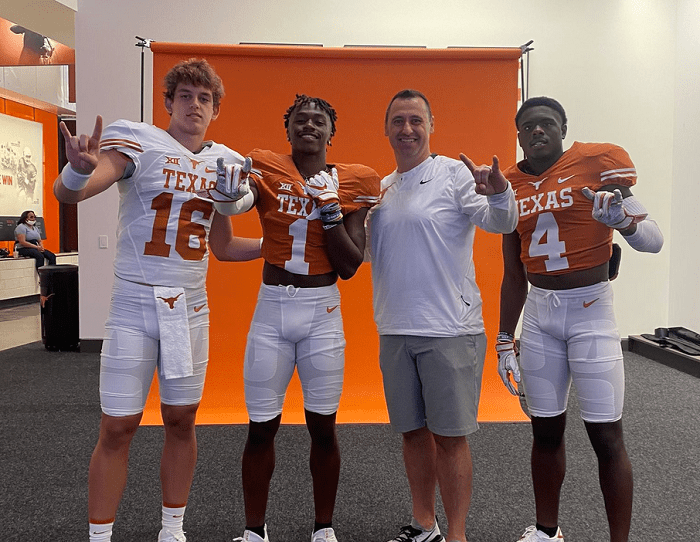 The recruitment for five-star quarterback and legacy Arch Manning is likely far from over, but according to some, he could already be down to two recruiting powerhouses.
College football analyst Brent Beaird claims that Manning has narrowed his list of potential suitors to the Alabama Crimson Tide and the Texas Longhorns.
"I think two places that he would go, I think he's going to Texas or Alabama," Beaird said during a radio show called Offsides With Marc Ryan. "David Cutcliffe is very close to the Mannings, and there has been talk and reports about Cutcliffe going to Texas as an analyst… That would have a lot to do with him going to Texas believe me."
It is true, Texas has been reported to be pursuing David Cutcliffe, longtime Duke head coach and former coach for both Peyton and Eli Manning. This is an obvious tactic to help the Longhorns' case for landing the coveted talent out of New Orleans, Louisiana.
Now, before Ole Miss, Georgia, or Clemson fans get in my mentions, it is best not to take this report as gospel. Sure, both the Longhorns and Crimson Tide are firmly in contention for Manning, and that can't be disputed. However, Manning has taken multiple visits to Oxford (MS), Clemson (SC), and Athens (GA) as well as the two "favorites" so this is really anyone's race.
There is no timetable for his decision, but it is widely expected that Manning will make a decision before he starts his senior season. Who knows, this could go all the way to National Signing Day 2023, but let's hope that's not the case.