Big 12 News
Arch Manning's Father Refutes Report that Son is Down to Two Schools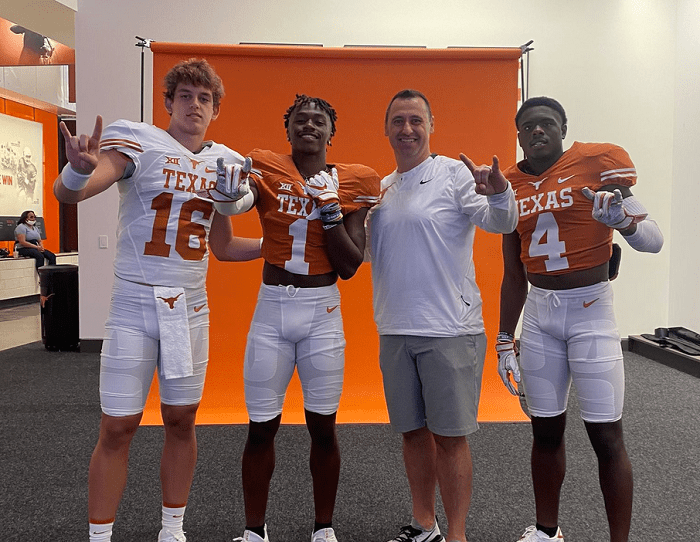 Earlier this week it was reported that Arch Manning, a 2023 five-star recruit with a last name that is synonymous with championship football.
College football analyst Brent Beaird reported that Manning was down to Texas and Alabama but that claim has been refuted by his father Cooper.
In fact, the list has been expanded by two teams from the Southeastern Conference. "The list" is now comprised of Alabama, Florida, Georgia, LSU, Ole Miss, and Texas. It is curious that Clemson is no longer on the list, considering Manning has been there on multiple visits.
Listed as 6-4, 220-pounds Manning has all the intangibles to be the next quarterback to take college football by storm, which is why he is ranked as the top recruiting prospect in the 2023 class. As a junior at Isidore Newman, Manning threw for 1,947 yards and 26 touchdowns to four interceptions, adding another seven rushing scores. Over the entirety of his prep career, he's thrown for 6,307 yards, 81 touchdowns, and ran for 19 more scores.
The list of six SEC schools, five current members and one future, will fight tooth and nail to land Manning and whoever comes out on top will certainly have a player ready to make an impact for three seasons before heading to the next level.