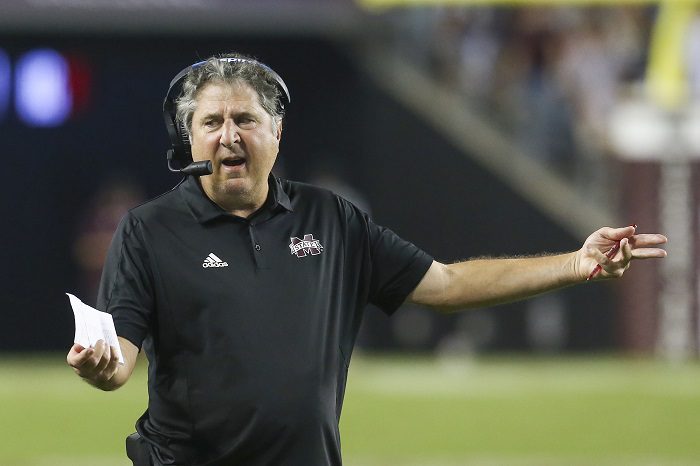 I'm not sure that there is a person alive that I'd rather have a Cameo from more than Mike Leach. Anytime "The Pirate" gets in front of a camera you know that something crazy is about to happen.
If you're not familiar, Cameo is an online service where you can hire celebrities to create personalized videos for you. They are often used for birthday shoutouts, retirement announcements, and things of that nature.
Well, one fan decided to bring Leach in for a friendly message to the Texas Longhorns, and it was solid gold. Here's the video, courtesy of Jim Weber's Twitter page.
"Maybe you should skip the Kansas game this year so Texas can go to a bowl" is the one-liner of the century and certainly had me rolling the first time I heard it.
Leach went on to personally invite the fan to every game that Mississippi State has against Texas in the future since the Longhorns have lost every game that said fan has attended.
"Look, we've got hotdogs. We've got popcorn. We can get you to the beverage section, whatever you need."
What a time to be alive.