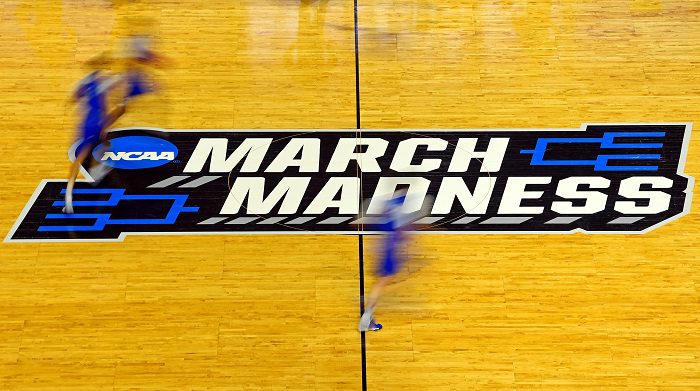 There's always a ton of weight on Duke's shoulders, and it's no different this year.
Not only are countless fans hoping the Blue Devils win it all, the team is usually a key pick among bettors; retail betting is active in North Carolina through several casinos, and if legislation passes to legalize online gambling, bettors will also be able to use major platforms like BetMGM North Carolina, Caesars and North Carolina to put money down on Duke.
Legendary coach Mike Krzyzewski is in his final season with the Blue Devils, so the team's hope is to send him off with the ultimate prize. The pressure is mounting, so the main question looms: could Duke go all the way this year?
Why Duke Will Win It All
When it comes to the prototypical mold of a national championship team, Duke always fits the bill.
The program usually draws in top talent and is led by Krzyzewski, who is widely regarded as one of the sport's best-ever coaches. Duke is tied for fourth all-time with five national titles, all of which have come under Krzyzewski, who has proven time and again he can lead the Blue Devils to college basketball's greatest heights.
Duke has been positioned to be a No. 1 seed in the upcoming NCAA Tournament, according to 247Sports. Key victories for the Blue Devils this season include wins over Gonzaga, Louisville and in-state rival North Carolina, and they have mostly rolled down the stretch of Krzyzewski's final regular season.
Superstar freshman Paolo Banchero, projected to be a lottery pick in the upcoming NBA Draft, has paced Duke this season, averaging around 17 points and eight rebounds per game. Junior Wendell Moore Jr. brings a veteran presence to the Blue Devils, but also produces at a high clip; he averages around 14 points per game, second-best on the roster behind Banchero.
Top talent dominates in basketball, especially at the college level, and it's not hard to envision Banchero and Moore Jr. taking the dominance they've displayed in the regular season and turning it into tournament wins for Duke.
Plus, the fact Krzyzewski is still on the bench for one more run matters greatly. His coaching acumen and relationships with players can't be overstated, and he's sure to do his best to get one final title for his players, as well as himself, before it's all said and done this season.
With the Krzyzewski narrative on their mind and their superstars leading the way, there's certainly reason to believe the Blue Devils have what it takes to win it all this year.
Why Duke Won't Win It All
As easy as it is to see Duke taking home the national title, it's just as plausible the Blue Devils will be heading back to Durham in disappointment.
There's a reason most brackets are busted just days in, as the NCAA Tournament is incredibly hard to predict. The heavyweights often fall flat, underdogs outplay expectations and twists and turns abound as teams move their way through March Madness, so most predictions are usually thrown out the window not long into the action.
Several other teams also look just as strong, if not stronger, than Duke this season. Kansas blasted Baylor, 83-59, in the first week of February, both exposing the highly ranked Bears' flaws and further proving itself as a top seed-caliber team.
Auburn and Arizona are among the other teams that have impressed down the stretch of the regular season, and Virginia even recently upset Duke, 69-68, on the Blue Devils' home floor, exposing issues the team needs to fix before tournament time.
If the Blue Devils want to win it all this season, they'll simply have to be better than the other imposing teams and prove it day-in and day-out. The NCAA Tournament is a constant grind, as teams have to keep proving themselves against the sport's best programs. Nothing can be taken lightly.
Duke hasn't won the national championship since 2015, and while that's much more recent than other teams' latest titles, it proves the Blue Devils aren't the overall favorite anymore. Other programs have picked up the slack and proven themselves as true contenders come March, so Duke certainly can't take anything for granted in the tournament.
Duke dominating across the bracket and winning its sixth national title to cap off Krzyzewski's final season would be a fairy tale ending, but fairy tales aren't reality. There may just be too much in the Blue Devils' way for them to clutch that coveted trophy at tournament's end.