Big 12 News
TCU Transfer Ochaun Mathis Lists Texas Longhorns in Top 5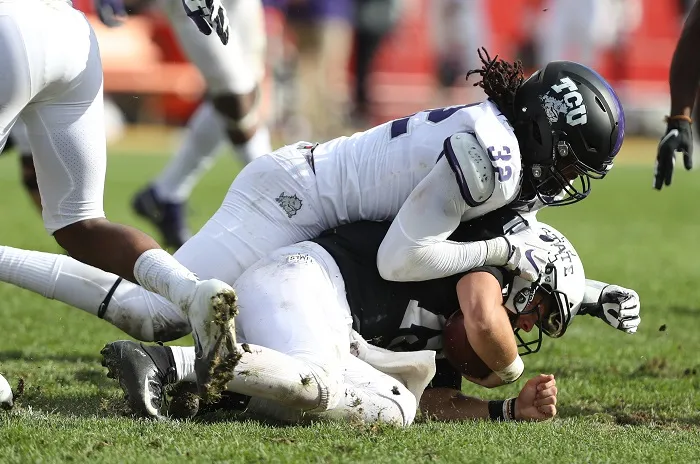 Arguably one of the best players on TCU's roster entered the transfer portal after the 2021 season and now has released his Top 5 landing spots.
Ochaun Mathis, a talented pass rusher for the Horned Frogs released his top five today, and among the schools is the Texas Longhorns. His list also includes USC, Ole Miss, Penn State, and Nebraska.
The loss of Mathis will be a hard pill to swallow for Sonny Dykes and his staff, and it would be even harder if Texas was the school to land him. The Longhorns lacked a dominant pass rusher in 2021 and a piece like Mathis would be a welcome addition for the Texas staff.
Speaking of the Texas staff, the addition of Gary Patterson has made the Longhorns the favorite to land Mathis in most eyes. If the two do reunite, it will certainly sting for anyone in Purple and White.
Here is his announcement via Twitter on Thursday afternoon.
In 2021, Mathis recorded 45 tackles, four tackles for loss, two sacks, and three passes defended in 12 appearances. The season before, as a sophomore, Mathis burst onto the scene with 12.5 tackles for loss and eight sacks. That production earned him Second-Team All-Big 12 honors, as well as 2020 Honorable Mention Big 12 Defensive Lineman of the Year.