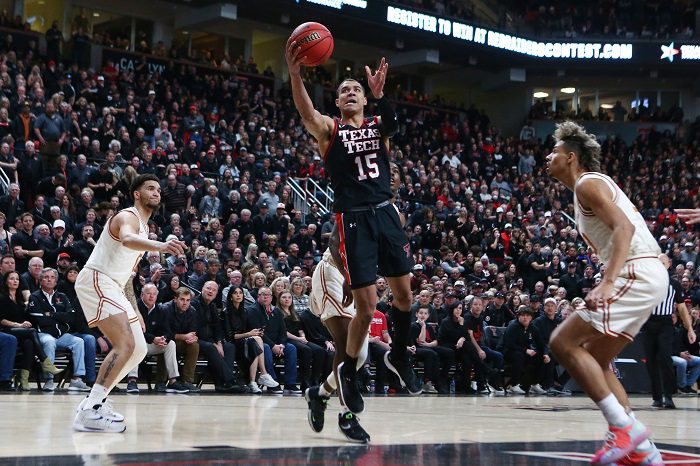 The second game of the Texas Tech vs. Chris Beard, er, I mean Texas, is scheduled for Saturday morning at 11:30 a.m. but it sounds like Texas officials are still afraid of this becoming a repeat of the events in Lubbock just a couple of weeks ago.
If you recall, the Longhorns were run out of the United Supermarkets Arena in Chris Beard's first trip back to Lubbock after leaving the Red Raiders for the Longhorns last April. Yes, the Red Raiders played well in the 77-64 victory, but the raucous crowd was the real storyline. It was an absolute spectacle and unlike anything that we've seen in this "rivalry" before.
No, it's not a traditional rivalry, but the complete and utter disdain between the fan bases is certainly real. Now, with Chris Beard being the epicenter of hatred for folks in Lubbock, this is almost always going to be must-see TV.
With the Red Raiders now being the team on the road, there are some fishy circumstances involving tickets for Saturday's game in Austin. According to Texas officials, there are no longer public tickets available for the contest, as those tickets have been promised to UT students with a "Big Ticket" athletic pass.
Well, this announcement has sparked a fire with Red Raider Nation, who is pretty much convinced that Texas is downright refusing to let Texas Tech turn this into another home game.
It's not far-fetched to see where they are coming from and, honestly, I think this might be exactly what's going on. Especially when you see this continuation of the report, courtesy of Brian Davis of the Austin American-Statesman.
Now, this is no offense to Texas students, but "thousands" of tickets in the upper and lower bowls for an 11:30 a.m. tip on Saturday morning? Come on, I'm just not buying it; neither are the Texas Tech fans that are taking to Twitter in the wake of this announcement.
While it can't be confirmed that this is a tactic to keep TTU fans from taking over the arena, it seems like an awfully big coincidence. Either way, it should be a tightly contested game between two of the best teams in the Big 12 and could play a pivotal role in how seeding will look when it comes time for the conference tournament.