Big 12 News
Watch: Bob Huggins Talks Charity Fish Fry, Bill Self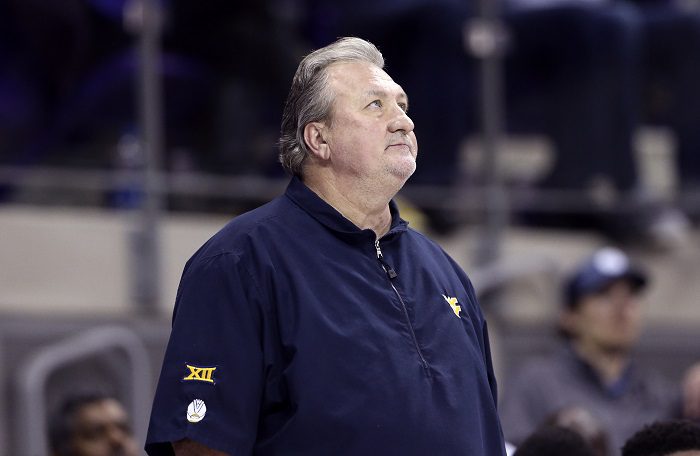 West Virginia Bob Huggins will host a fish fry on Friday night to benefit two local charities and said that Kansas coach Bill Self will attend.
Huggins revealed that nugget during a press conference leading up to Saturday's game with the Jayhawks in Morgantown.
The fish fry will actually benefit two charities. The Norma Mae Huggins Endowment at the WVU Cancer Institute is named for Huggins' mother, who died of cancer. The Remember the Miners Flagship Scholars Program will also benefit.
Huggins said there is a chance the fund-raising efforts led by the fish fry could reach the $2 million mark on Friday.
"I enjoy the heck out of it because when I first said we were going to have a fish fry, everyone laughed at me," Huggins said. "Guys, I'm going to tell you, we could hit two mil(lion) tonight. Thank about that? At a fish fry?"
The timing of the fish fry is interesting because Huggins receives a $25,000 bonus every time the Mountaineers beat the Jayhawks, and that bonus goes directly to the Huggins Endowment. To date, Huggins has earned $150,000 for the charity.
As a bonus, Self will attend the fish fry at Huggins' invitation.
"Bill's a good guy. He really is a good guy," Huggins said after someone asked if he might get someone to pass Self some bad tartar sauce. "Bill will find … a liquid libation he likes.
"You know what? I called him about doing it and he was great. We're gonna go pick him up. … We're going to have fun."
The Mountaineers 14-11 (3-9 in Big 12) host the Jayhawks (21-4, 10-2) at 7 p.m. central time on Saturday.
You can find Matthew Postins on Twitter @PostinsPostcard.