Kansas State Wildcats
Big 12 Baseball Opening Day: Texas Tech Comeback, Oklahoma State Shut Out and Oklahoma Wins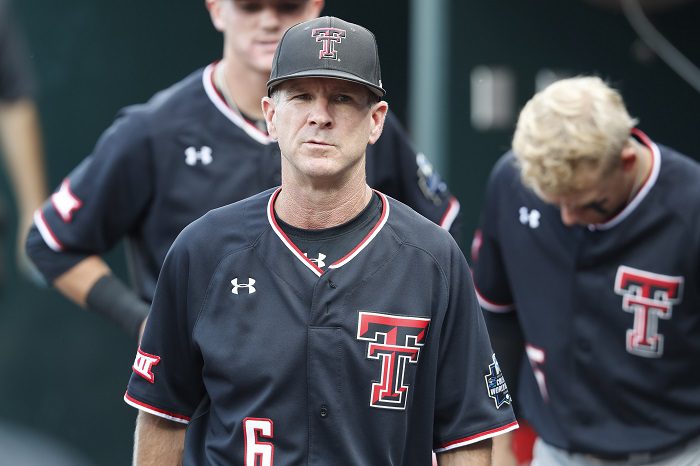 It has been a long offseason but the road to Omaha officially started on Friday. That's right folks, college baseball is back! Don't let the MLB let you down because there is plenty of action on the diamond around the Big 12.
For years, the Big 12 Conference has been one of the best conferences for college baseball, and 2022 looks to be like another promising year with three teams in the preseason top 25.
This year, the season is starting off with a bang as we have several teams playing ranked opponents right off the bat. Between showdowns with the SEC and others, let's take a look at some of the notable games from Friday.
#7 Oklahoma State at #3 Vanderbilt
There wasn't much to take away from this one because Oklahoma State didn't score a single run in the game. They did manage to get five hits but none of them drove in any runs. Starting pitcher Justin Campbell didn't have his best day as Vandy was able to jump out to a 3-0 lead and never looked back. Dillon Marsh and Bayden Root came in later and held Vanderbilt scoreless in the final four innings but due to the lack of offense, the game ended with Vanderbilt winning 3-0.
Oklahoma vs Auburn
If you are a fan of offense, then this wasn't the game for you. It was a scoreless game for six innings before shortstop Peyton Graham hit a two-run blast to put the Sooners on top in the bottom of the seventh inning. Third Baseman Cade Horton followed up with a solo shot in the next inning as Oklahoma took care of Auburn on Friday with a 3-0 win. Also, I need to give credit to Jake Bennett who pitched a good game along with Colton Sundloff.
Kansas State vs #15 Arizona
Unfortunately for Kansas State, their comeback fell short. Pitching was an issue for Kansas State in this one and at one point they were down 8-1 in the eighth inning. Then the rally started for the men in purple as Orlando Salinas started the bottom of the inning with a solid hit that drove in two runs. A couple of walks drove in a few more scores and Cole Johnson hit a sac-fly to make it an 8-6 game and that is exactly how it ended. Kansas State used four pitchers on Friday (Blake Adams, Wesley Moore, Nico Rodriguez, and Tyson Neighbors) and none of them could really get the job done.
Texas Tech vs Michigan
Tech got down early as Michigan jumped out to a 4-0 lead after just two innings. Thankfully, Texas Tech's offense got going later in the game as Kurt Wilson drove in a run in the third inning and two more in the fifth inning. The Red Raiders were also able to capitalize from a couple of Michigan errors in the sixth inning to pull within a run. But the real hero of the game was Owen Washburn who hit the walk off single in the bottom of the ninth to give Tech the 7-6 victory.
Other Scores
West Virginia: 13 Central Michigan: 8
#17 TCU: 5 SDSU: 3
Maryland: 4 Baylor: 0
#1 Texas: 7 Rice: 0
Kansas: 4 Illinois: 2