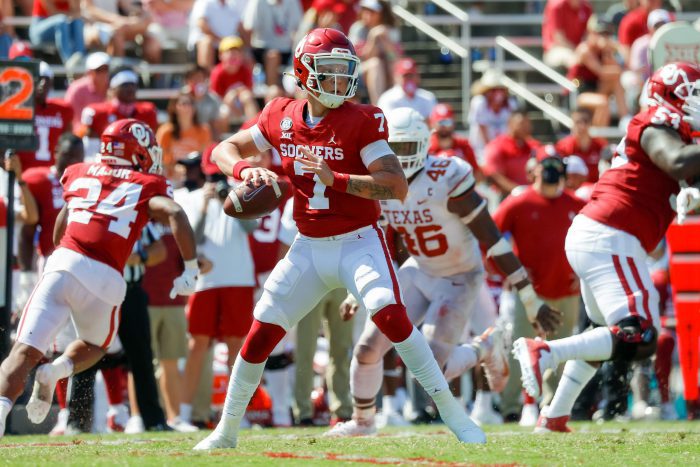 ESPN host Matt Barrie has found himself in a Twitter battle with former Oklahoma quarterback Spencer Rattler's dad.
Spencer Rattler, who played for Oklahoma from 2019-2021 before being replaced by Caleb Williams last season, transferred to South Carolina. He initially had interest in going to Arizona State when it looked like quarterback Jayden Daniels was going to enter the NFL draft. Rattler is from Arizona and attended Pinnacle High School in Phoenix.
Barrie wrote on Twitter on Friday that Rattler's interest in joining Arizona State ended due to him wanting more money from name, image, and likeness deals.
Spencer Rattler's father, Michael Rattler, then joined the Twitter conversation to call out Barrie and set the record straight.
What ensued was a back and forth between the two as Barrie continued to claim that money was the source and Rattler countered saying that ASU did not make an offer.
Whatever the reasons were, the fact remains that Spencer Rattler is now with South Carolina as he has reunited with Gamecocks head coach Shane Beamer, who was with Oklahoma for two seasons prior to joining South Carolina in December of 2020.
As for the Sun Devils, they continue their search for a quarterback after Daniels announced that he has entered the transfer portal.