Baylor Bears
MLB Lockout Creates Big Opportunity for College Baseball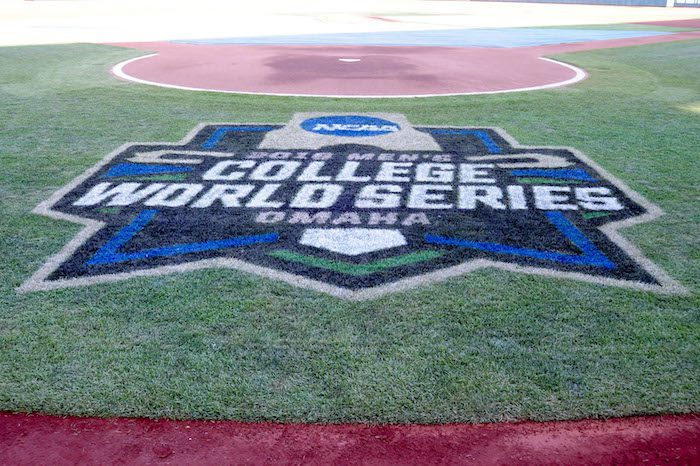 When analyzing the three major sports, college baseball has always trailed college football and college basketball in popularity. There are several reasons for that, maybe the most obvious being that we don't get to see the college baseball stars blossom at the Major League level the year after they're done at the collegiate level like we do in football and basketball. Instead, players go to the minor leagues where many are never heard from again.
And while that angle of baseball isn't changing any time soon, the screw ups of Major League Baseball and the Players Association, who are presently trying to work through a lock out, has created an opportunity for the collegiate level.
Right now, with football over until August, many sports fans turn their attention to college basketball or start following the happenings of Major League Baseball. The crack of the bat and seeing the sunny skies of Florida and Arizona is a welcomed sight for millions sitting through the final few weeks of winter.
Of course, that isn't happening now, due to the lock out.
College Baseball is Underway
What did I find myself watching on Saturday and Sunday? I was checking into the opening weekend of Big 12 baseball with several teams participating in the State Farm College Baseball Showdown.
I wholeheartedly admit I've never been a college baseball fan. I'd keep tabs once the Big 12 Tournament came around and see how the postseason went into the College World Series, but it was never something I'd make appointment watching.
However on Sunday, I found myself very interested in seeing how Kansas State played against Auburn, followed by Texas Tech and Arizona, while Oklahoma and Michigan capped off the night. And that wasn't just because Heartland College Sports is going to be covering more baseball this season.
Meantime, Major League Baseball and the Players Association is set to have several serious meetings this week to try and get the season started on time, but there's very little reason for optimism at this point.
How Can College Baseball Benefit
If the season does get delayed, college baseball has an opportunity to capitalize. MLB fans may not naturally be drawn to the college game, but it would be wise for conferences and even individual programs to make the pitch through extra advertising, while the TV networks should go ahead with further promotion.
For example, TCU, Baylor, Texas and Texas Tech baseball should try to penetrate the Dallas-Fort Worth and Houston markets who could be without Rangers and Astros baseball for a period of time. Kansas State and Kansas can look to Kansas City, who will be missing the Royals. West Virginia can look north to Pittsburgh without the Pirates.
Meantime, if ESPN won't have Sunday night baseball for a few weeks, they should strongly consider flexing some Big 12 or SEC games into the prime-time Sunday slot. FOX Sports can do the same thing with its Saturday afternoon national spot.
Networks don't need to spend the same money on production, and Joe Buck can sit these games out, but it at least gives them some live sports in the time slot and if pitched right, could be a home run, no pun intended, for fans and help dramatically with the growth of the sport.