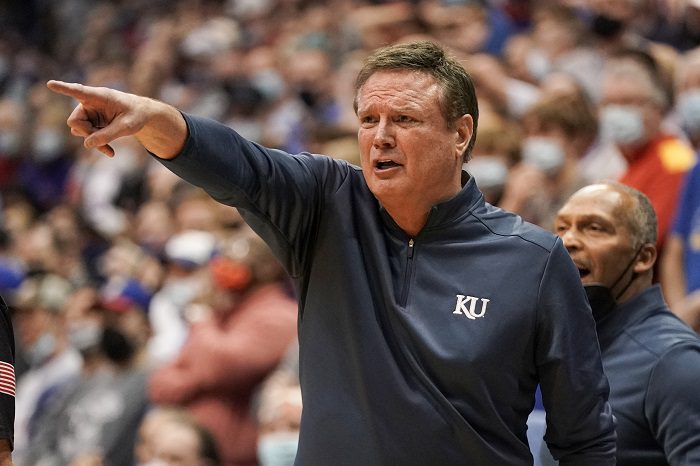 March Madness creeps ever-so-close and teams are starting to make their cases for being one of the 68 teams that will decide who goes home as the 2021-22 National Champions.
Legendary Kansas head coach Bill Self doesn't really have to make much of a case for his 6th-ranked Jayhawks; they are headed to their 32nd-straight NCAA Basketball Tournament. However, he is doing a bit of advocating for his team's in-state rivals, the Kansas State Wildcats.
Kansas State is 14-12 (6-8 in Big 12) and is currently fifth in the conference standings with four games to go in the regular season. Bill Self believes that's good enough to go to the "Big Dance" and I agree. Here's what Self had to say about the WIldcats.
"[Kansas State] should be on the inside of the bubble right now because of what they've done in the league," Self said. "If our league is rated to be what it is you have to respect teams that are approximately .500. If they are successful tomorrow night they would be solidly in the field."
Kansas State should be in if they can split their final four games in the regular season, which is a likely outcome. If one of those wins is against Texas Tech or Kansas then it's a no-brainer, but two more wins and the Wildcats should be in. The Big 12 conference should send no less than six teams to the tournament, but according to a Big Ten coach, it should be a clean sweep and all ten should get in. We tend to agree.
Bill Self and Kansas will face Kansas State tomorrow night in Lawrence with tip-off scheduled for 8:00 p.m. CT.