Big 12 News
Dante Stills, Several WVU Players Sign NIL Deal With McDonald's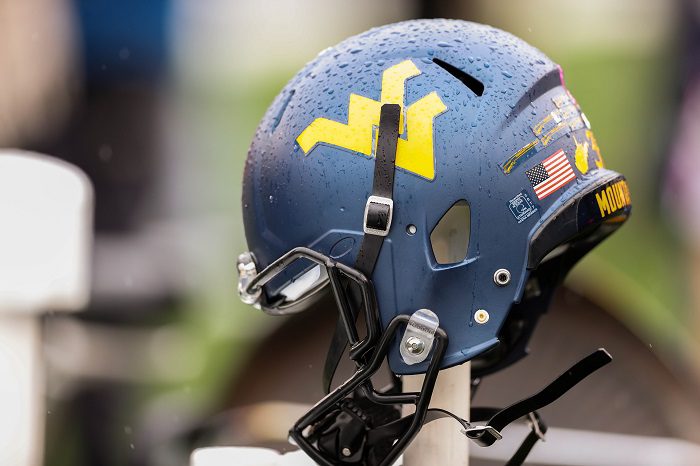 Dante Stills, along with several other West Virginia football players, signed a Name, Image, and Likeness deal with perhaps the most recognizable brand in the world.
With the ever-changing landscape that is college athletics, John Ebert, owner/operator of more than 40 McDonald's franchises teamed up with Andrew Hendricks, NIL coordinator for J.W. Ebert Corp., to provide an opportunity for several Mountaineers.
"We have a couple goals here. First of all, we wanted to help the players out. … Help the players and help the university, so we did the NIL deal," Ebert said.
"With the NIL being new, we wanted to get into the game early. We want to support the players; we want to support the state," Hendricks said.
West Virginia players who received deal include Dante Stills (DL), Zach Frazier (OL), Nick Malone (OL), Wyatt Milum (OL), Kaden Prather (WR), Sam James (WR), Lyn-J Dixon (RB), and Bryce Ford-Wheaton (WR). These players will be doing promotional work for McDonald's on social media and schools surrounding Morgantown during the spring.
"What they're going to do is they're going to help us promote the McDonald's app. We're going to visit schools and have contests to see who can download the app the most," Ebert said. "Our goal is to visit the schools in March, and it'll be a warm welcoming at the schools for these players. So it's good for them to feel the support of the local communities."
Several of the players that are now working alongside McDonald's are from West Virginia and will be spending time in and around their communities while helping promote their new business partners.
"It's going to be win-wins for all of us. Wins for the players, wins for WVU, wins for McDonald's as they're promoting our product … and also a chance for them to learn the business aspect of how promotions work and our systems work as well. … The real win is that we got some local players," Ebert said.
There has already been a positive response on social media following the announcement of this new partnership.
"We've got some media out already and had some positive responses just through Twitter, social media. Some of the comments we've seen, it's great to have our boys in the business. It's wonderful to see our guys making the big bucks," Hendricks said. "Our state is very excited to see businesses get behind these players that represent our state and it's exciting and provides energy both ways."