Big 12 News
Oklahoma Baseball: Series vs. NW State Moved Due to Inclement Weather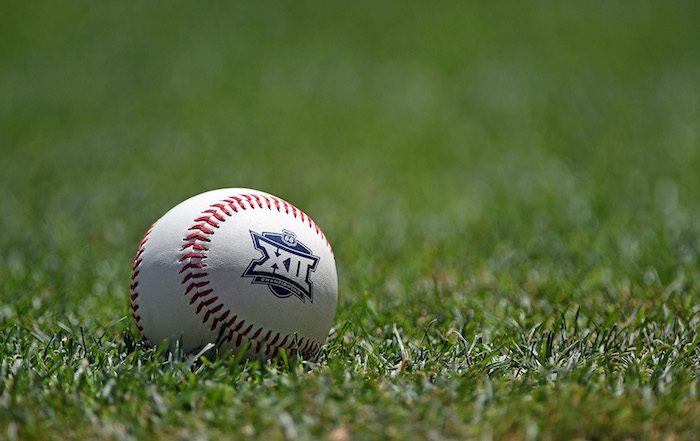 Oklahoma's baseball team was set to take on Northwestern State in a three-game series this weekend in Norman, but due to inclement weather, that series has been moved to Arlington, Texas, and will be played on Globe Life Field.
The Sooners and Demons will battle it out at noon on Friday, 6:30 p.m. on Saturday, and 5:30 p.m. on Sunday. While the games won't be played in Norman, Oklahoma will still be treated as the home team in the series.
"We're grateful for the Texas Rangers for their willingness to make this weekend's games possible with the inclement weather we're having in Oklahoma," Oklahoma head coach Skip Johnson said. "While we're disappointed we won't have the opportunity to play in front of Sooner fans in Norman this weekend, we look forward to returning to L. Dale Mitchell Park beginning March 8 for a nine-game homestand."
If you remember correctly, Oklahoma just finished up a series at Globe Life Field, where they won two of three games last weekend in the State Farm College Baseball Showdown last weekend.
If you want to attend the game general admission single-day and full-weekend tickets are available here, on the Texas Rangers official website. Tickets are available for the OU-NWST game, as well as the previously scheduled TCU-Nebraska series that will also be played at Globe Life Field.