Baylor Bears
Big 12 Baseball: Texas Stays Hot, TCU and West Virginia Take Series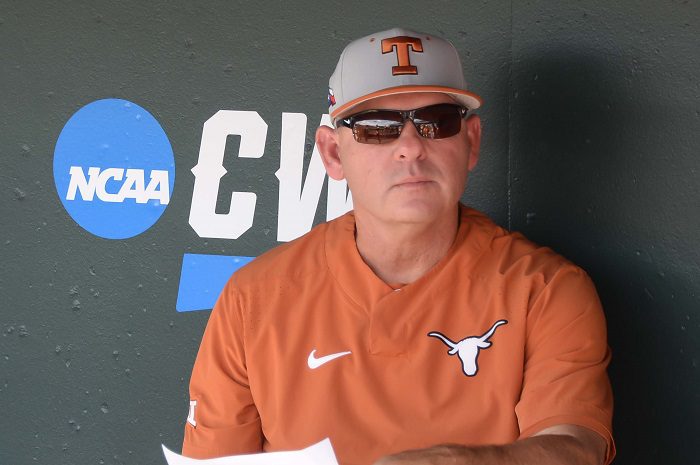 With the MLB lockout still in effect, why not take in some college baseball? We are in the second full weekend of the season as all nine Big 12 teams (sorry Iowa State) are back in action on the diamond this weekend. There are several big-time matchups around the conference and here is what happened in the Big 12 on Saturday.
Notable Games
West Virginia at Charlotte
Game 1: WVU: 9 Charlotte: 2
Game 2: Charlotte: 5 WVU: 4
Don't worry about the game two loss because West Virginia came into the weekend looking for a big series win, and they got it after game one of the doubleheader. Ben Hampton took the mound in game one of Saturday and did a fantastic job striking out seven batters and allowing just a single run in five innings. Meanwhile Austin Davis had a monster day at the plate driving in four runs as the Mountaineers cruised to an easy 9-2 victory. Folks it is time to start paying attention to this ball club because they have a chance to make some noise this season.
#1 Texas: 2 Alabama: 0
How about this Texas pitching staff? Through their first seven games they have a combined ERA under .50 and after shutting out Alabama on Friday, they did it once again on Saturday. Tristan Stevens started the game allowing four hits through six innings before Luke Harrison closed the game allowing just one hit in the final three innings. The two runs came in thanks to Austin Todd and Douglas Hodo III early on as Texas never looked back. With the win, Texas wins the series and will play one more against the Crimson Tide on Sunday.
#20 Texas Tech: 10 Kent State: 7
Despite the game being cancelled on Friday the Red Raiders made up for it with plenty of offense on Saturday scoring ten runs. The pitching wasn't there as starter Andrew Morris struggled but thanks to the bats, the Red Raiders were able to pull away. Ty Coleman drove in the first run before Kurt Wilson hit a three-run blast in the first inning. Tech also got a little help from some walks later in the game and then Dillon Carter and Owen Washburn were able to add some insurance runs in the later innings. Due to the game being cancelled on Friday, Texas Tech will play a doubleheader on Sunday. Here's a nice look at Kurt Wilson's big home run in the first inning.
#17 TCU: 8 Nebraska: 3
I had some questions about this TCU team and after their win on Saturday, they have answered those questions as they got the series win. The Frogs jumped out to a 5-0 lead by the third inning as Luke Boyers went yard in the first inning before Reed Spenrath and and Elijah Nunez helped out as well. Nebraska made a small push in the fourth inning, but Gray Rodgers added a run in the sixth inning for insurance. The Horned Frogs will play one more on Sunday and it would be huge to get a sweep of Nebraska who was favored to win the Big Ten this year.
Other Scores
Kansas: 8 New Orleans: 2
Oklahoma: 2 Northwestern State: 1
CSU Bakersfield: 2 Kansas State: 1
Cancellations
Baylor pushed back their game against Duke on Saturday and will play a doubleheader on Sunday. Oklahoma State did the same thing for their Series against Wright State.