Baylor Bears
Oklahoma Leads Four Big 12 Teams In Top 20 for 2022 College Football Odds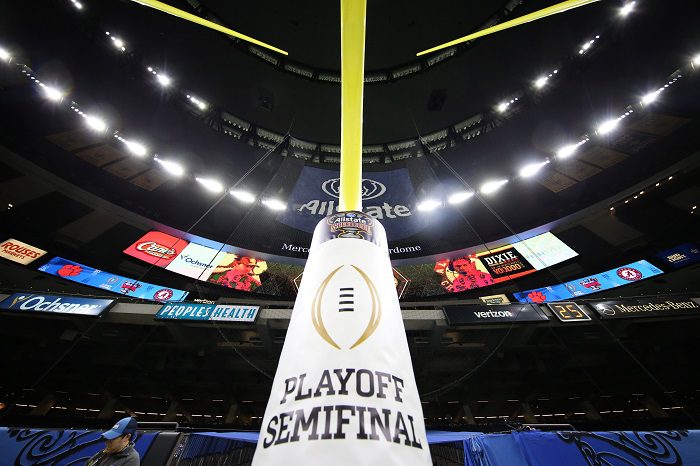 College basketball is heading down the home stretch of the regular season, college baseball is just getting underway, but for those college football fans, it's never too early to start talking next season.
And in the case of the oddsmakers, BetMGM and others are already beginning to release their odds to win the College Football Playoff in 2022.
Oklahoma is the only Big 12 team in the Top 5 of odds, but there are four teams in the Top 20, with Texas, Oklahoma State and Baylor all getting decent odds as well.
Here's a look at the current odds.
2022 College Football Odds (2/27/22)
Alabama: 2/1
Georgia: 3/2
Ohio State: 6/1
Clemson: 12/1
Oklahoma: 35/1
Texas A&M: 35/1
USC: 35/1
Michigan: 35/1
Texas: 50/1
Florida: 50/1
Wisconsin: 50/1
Oregon: 50/1
Utah: 50/1
Notre Dame: 66/1
Miami: 66/1
Penn State: 80/1
Baylor: 80/1
Cincinnati: 80/1
Pittsburgh: 80/1
Oklahoma State: 100/1
Michigan State: 100/1
The biggest takeaway for me is how top heavy college football remains, with really three teams (Alabama, Georgia and Ohio State) having significantly better odds than the rest of the country. Oklahoma is in the Top 5 for odds at 35/1.
And now that there isn't going to be Playoff expansion until at least 2026, expect to see the same familiar faces in the final Four next season.