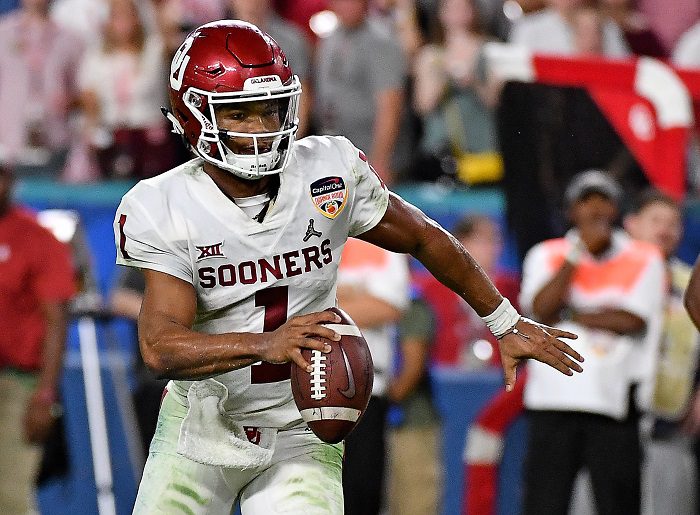 The drama between Kyler Murray and the Arizona Cardinals continues to escalate as the former Heisman-winning quarterback calls for his organization to "commit" to him as their franchise quarterback.
Murray has been lightning in a bottle in his first three seasons with the Cardinals, being the only quarterback in NFL history to have 3,700+ yards passing and 400+ yards rushing in each of his first three seasons.
Murray, and his camp, feel that he has done enough to elicit an extension from the Cardinals who have yet to exercise his fifth-year option as Murray heads into his fourth season in the NFL.
Murray's agent, Erik Burkhardt, released a statement that points out Arizona's success since the Cardinals drafted Murray with the No. 1 overall pick in the 2019 NFL Draft.
According to the letter, Kyler Murray has two important goals right now:
"He absolutely wants to be [Arizona's] long term QB"
"He desperately wants to win the Super Bowl"
Amid reports that Murray has expressed "self-centered and immature" behavior, this statement seems to be another escalation in the agonizing process of NFL contract negotiations. Will Murray stay with the Cardinals? Most likely. Will it be an easy road to get there? By the looks of it, no way.