Big 12 News
Texas Leads Four Big 12 Teams in D1Baseball's Top 25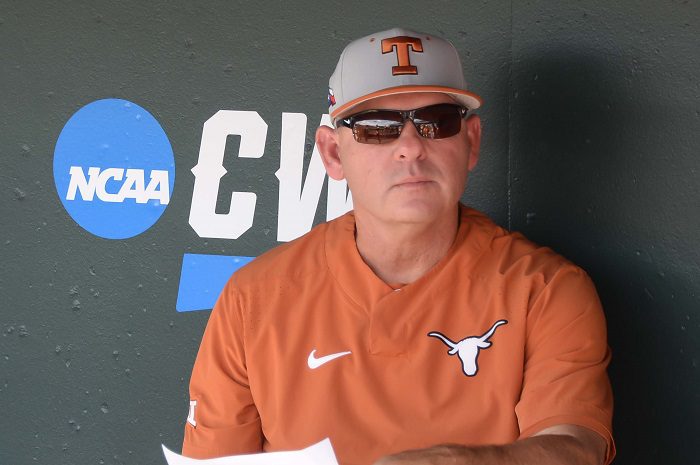 With two weekends of baseball in the books, the hierarchy of the top teams in the country is starting to take shape and there are several Big 12 teams that are well established in the Top-25, including two in the top four.
The Texas Longhorns have looked red hot through eight games and have been mostly untested thus far, hence their retention of the top spot in this week's edition of D1 Baseball's Top-25. The Longhorns swept Alabama over the weekend, allowing just one run in three contests. At 8-0, Texas looks to be the top dog in college baseball.
Oklahoma State comes in at No. 4 with a 4-2 record but has two wins over fifth-ranked Vanderbilt. The Cowboys won both games against Wright State over the weekend, including a 26-3 victory on Saturday.
TCU is 6-1 and ranked 16th, moving up one spot from 17 last week. TCU enjoyed a three-game sweep of Nebraska at Globe Life Field in Arlington, Texas.
Texas Tech is ranked 19th and is sitting at 5-2 after a three-game sweep of Kent State this weekend. The Red Raiders moved up one spot from 20 in last week's poll.
Here are the complete rankings, courtesy of D1Baseball.com.
1. Texas (8-0)
2. Ole Miss (6-0)
3. Arkansas (4-2)
4. Oklahoma State (4-2)
5. Vanderbilt (5-2)
6. Stanford (6-1)
7. LSU (7-1)
8. NC State (8-0)
9. Mississippi State (4-3)
10. Florida State (5-2)
11. Arizona (7-1)
12. Notre Dame (5-1)
13. Oregon State (7-0)
14. Florida (6-2)
15. Georgia (7-0)
16. TCU (6-1)
17. Tennessee (7-0)
18. Georgia Tech (7-1)
19. Texas Tech (5-2)
20. Liberty (6-1)
21. Maryland (7-0)
22. Miami (7-1)
23. Sacramento State (7-0)
24. North Carolina (6-1)
25. Long Beach (2-4)

New Additions: Sacramento State, North Carolina
Dropped Out: Duke, East Carolina
Make sure you stay up to date with the Big 12 Baseball weekend recap from our very own Derek Duke.