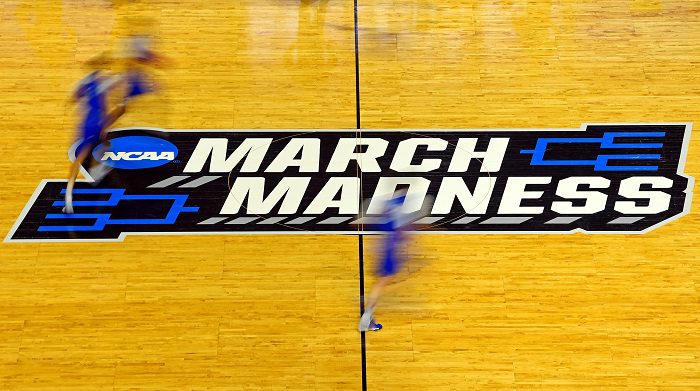 With March Madness on the horizon and the NBA Draft not too far in the distant future, speculation has been rapidly increasing about which NCAA stars look destined for the NBA this summer.
So, let's look at some of the players NBA teams should be looking at ahead of next season.
Jabari Smith Jr (Auburn Tigers) 
There are three players in the NCAA who are in a constant battle for the No 1 NBA Draft pick spot, and after some excellent performances in February, Smith Jr looks to have taken over the top spot. The Auburn forward produced 59 points over two games, including 11 3-pointers, to solidify his status as the best shooting bag man in college basketball.
The 18-year-old is averaging 16.3 points per game, and even more impressively, is shooting 43.3 percent from beyond the 3-point line, as the Tigers sit top of the Southeastern Conference. The 6ft 10in freshman also averages almost seven rebounds per game, and his size and poise have made him a threat at both ends of the court.
According to several reports and media-run mock drafts, Smith Jr. is expected to join Orlando Magic in the NBA Draft.
Paolo Banchero (Duke Blue Devils)
Another of the 'Big Three' prospects, Banchero continues to impress for Duke and NBA scouts will be plenty aware of his abilities as a point-scoring big man. The 19-year-old is averaging 16.9 points and 8.4 rebounds per game to help Duke lead the Atlantic Coast Conference standings.
The 6ft 10in forward is an excellent ball handler and he has great size and presence in the posts, although his 3-point shooting is an area for development. Still, Banchero has done more than enough to convince scouts of his NBA pedigree and he appears most likely to join the Houston Rockets.
Chet Holmgren (Gonzaga Bulldogs)
Gonzaga are flying atop the West Coast Conference with a perfect 12-0 record at the time of writing (23-2 overall), and Holmgren has been a big part of that run. The 7ft center is averaging 14.4 points and 9.6 rebounds per game and is quite simply dominating the paint.
An excellent long-range shooter, especially for a center, the freshman is making nearly 45 percent of his shots from behind the 3-point line.
There are a few concerns over how the 19-year-old freshman and his thin frame will transition to the power of the NBA, but big league scouts would have taken note of his talent and the Detroit Pistons look set to be his most likely destination.
Jalen Duren (Memphis Tigers)
It has not been a great season for the Memphis Tigers, third in the American Athletic Conference, but Duren has been an undoubted bright spot for the team. The 6ft 11in center is a young freshman, having only turned 18 in November, but despite his tender age, Duren is already a physical specimen who would have few issues make the leap to the NBA.
Size aside, Duren is a strong presence on both ends of the court, averaging 11.4 points and 7.5 rebounds per game – in an underperforming team. He may be young, but NBA scouts are rerpotedly attracted to his raw talent and athleticism, with the Sacramento Kings thought to be at the front of the queue.
Jaden Ivey (Purdue Boilermakers)
Ivey has climbed up the list of NBA Draft prospects this season after making major improvements across all areas of his game. Soon Jaden will be headlining the news on NBA transfer rumors in pages like this one: https://edge.twinspires.com/nba/trade-rumors/
The 20-year-old guard is averaging six points more per game in his sophomore season compared to his freshman year (from 11.1 to 17.3), almost doubled his assist productivity (1.9 to 3.1) and is taking down more rebounds (4.9 up from 3.3).
Most significantly have been his improved shooting numbers: Ivey field goal percentage is up to 46.3 percent from 39.9, while his 3-point average has increased to 36.9 from 25.8.
With the Boilermakers top of the Big Ten Conference, Ivey's emergence as a consistent performer and reliable on-court leader has played a big part. NBA scouts always love to see a player make big improvements as it points to their work ethic and dedication, and Ivey could get his move to the NBA with the Oklahoma City Thunder.