Oklahoma Sooners
Big 12 Baseball Players of the Week: Ty Coleman, Chazz Martinez Earn Honors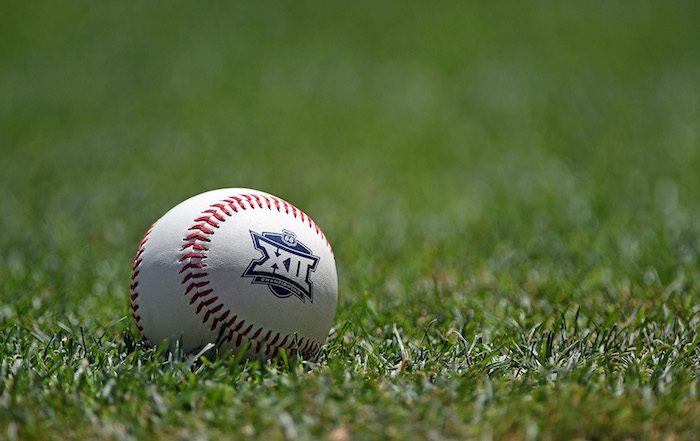 The second full weekend of Big 12 baseball is in the books and what a weekend it was. Texas, Texas Tech, Oklahoma State, and TCU all swept their opponents while Baylor, West Virginia and Oklahoma won their series.
Going into the season there were a total of four Big 12 teams in the top 25 and after a successful few days, that didn't change. While this past weekend was a good one, it is time to highlight the standout performances as the conference announced their players of the week.
Player of the Week/Newcomer of the Week
Texas Tech DH Ty Coleman
Ty had a big weekend against Kent State as you can tell. Anytime you take home two awards in a week, it was certainly a memorable one. Coleman hit .471 with 11 RBI and two home runs, including a go-ahead 3-run blast in the seventh inning to clinch a sweep for the Red Raiders. He had a total of three multi-hit games and hit four RBIs in two of his four games. For the week, Coleman had a 1.441 OPS, scored six runs, and four of his eight hits went for extra bases. Congratulations to Ty for winning his first Big 12 award and if he keeps it up, he will be on the list again soon enough. Here are a few highlights from Ty's big week.
Pitcher of the Week
Oklahoma P Chazz Martinez
Even though he got his start against Northwestern State, what Chazz Martinez did on the mound was impressive. He didn't allow a single run in seven innings of work and struck out fourteen batters on Sunday evening. In the second and third inning Martinez struck out six consecutive batters before retiring nine straight later in the game. I know it is still early in the season but that was the most impressive pitching performance in the Big 12 so far.