Baylor Bears
Jeff Goodman on Scott Drew, Louisville Rumors: 'He Doesn't Fit Louisville'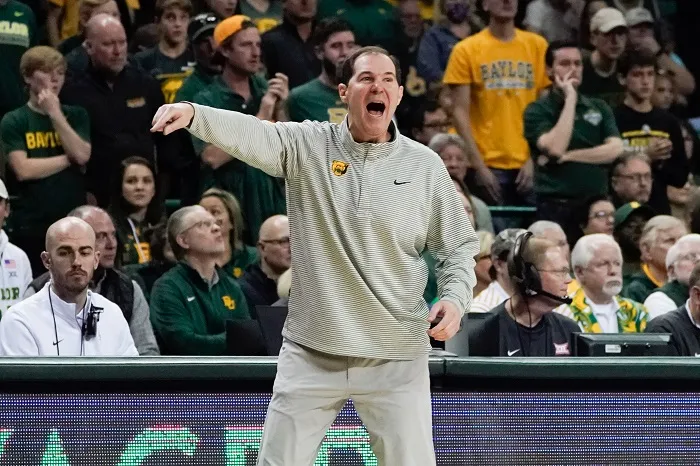 There have been rumors circulating that Baylor head coach Scott Drew is on the shortlist of candidates to be the next guy at Louisville.
There is also a notion flying around that Drew isn't the right fit in Louisville, which is an absolutely preposterous thought.
After all, Drew has a 393-219 record with the Bears and has had them in NCAA Tournament in nine of the last 12 seasons. That goes without mentioning that the Bears were National Champs in 2021 and currently sit at 23-5 heading into the final game of the regular season.
Now, with the Louisville rumors swirling, Jeff Goodman of Stadium thinks that Drew just "doesn't fit Louisville. Watch for yourself on The Field of 68 Twitter page where the conversation was posted this morning.
I don't really understand what "he doesn't fit Louisville" actually means? Is Goodman implying that Drew isn't good enough to take over that program? Or is he simply saying that Drew's process and personality don't fit what is needed at Louisville?
Either way, a coach that is coming off a national championship and looks to have yet another Elite Eight team on his hands should be considered for the UL job if he wants it. Period. If you ask Baylor fans, I'd say they've been pretty happy under Drew, and if the rumors are false, they might just throw a party down in Waco.