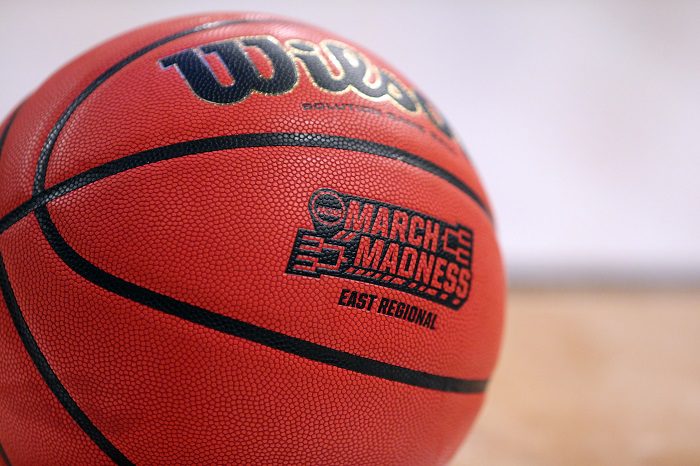 It's almost that time: March Madness is just around the corner.
Each year, college basketball's biggest show brings thrilling upsets, major matchup intensity and the potential to win it all not just for teams, but also for bettors. With Ohio sports betting likely to launch this year in the state, it's an exciting time for Xavier basketball fans.
The Musketeers have fielded a mostly positive season in preparation for the NCAA Tournament, but it will be make-or-break time for them once the bracket is finalized. Oddsmakers, analysts and college hoops diehards across the country are watching the team's progress as March Madness nears.
Here's how Xavier's March Madness odds are shaping up:
Xavier is at +10000 to win title
The Musketeers aren't close to being a favorite, but they're not too far back in odds to win the NCAA Tournament.
As of Feb. 14, Xavier was at +10000 to win the national title, according to DraftKings Sportsbook. The Musketeers have never won the national championship, and they're just a middling team in the Big East right now, so it's no surprise they're not one of the top teams expected to compete for this year's title.
Many of the teams with the best odds at the moment have either won multiple titles or have fielded incredibly strong regular seasons; they include Gonzana (+400), arguably the best team in the country, plus Kentucky (+800), Arizona (+800) and Auburn (+1000), other powerhouse teams.
However, if Xavier finishes out its regular season and conference tournament slates in positive fashion, its odds to win the title may just rise. The Musketeers' destiny is in their own hands.
The Musketeers are at +1600 to make Final Four
Xavier's listed odds to earn a Final Four berth are notably better.
As of Feb. 14, DraftKings had the Musketeers at +1600 to make the Final Four. If they advanced that far, they would need to beat just two more teams to claim their first-ever national title.
Making the Final Four would be huge news for Xavier fans, as the program has never been there. The farthest the Musketeers have ever gotten in the NCAA Tournament is to the Elite Eight; they've been there three times, with their most recent appearance in 2017.
It could be a tough road to the Final Four for the Musketeers, according to analysts. One bracket projection has Xavier kicking off the tournament by facing North Carolina, then the winner of a Kentucky-Colgate matchup, just in the first two rounds.
While a national championship is always the goal, if Xavier plays well enough down the bracket to earn just its fourth Final Four berth, it will be a big win for not only the program and its fans, but also bettors who put money on the Musketeers doing just that.
What has Xavier accomplished so far this season?
It's been an up-and-down season for the Musketeers, with positive moments combined with some disappointments.
Xavier won 11 of its first 12 games, but saw some struggles once Big East play began. It went 2-2 in its first four conference games, defeating Marquette and Butler, but losing twice to Villanova. That same trend, wins and losses seeming to follow each other, has stayed true down the stretch of the Musketeers' season.
Junior forward Jack Nunge has paced Xavier this season; he averages around 13 points and 7 rebounds per game. Senior guard Paul Scruggs has been right behind him in scoring and is a contributor on the boards, too.
Xavier showed out Feb. 11 in one of its better performances this season, downing 24th-ranked UConn, 74-68. It was an especially impressive performance considering the Musketeers lost a close one to Seton Hall, 73-71, just two days prior.
"I felt really confident going into this game that we were back," Xavier coach Travis Steele said after the game, according to The Cincinnati Enquirer. "And I think our guys showed that tonight."
The Musketeers have certainly proven they can play with other big-name teams, but such teams have also exposed holes in Xavier's on-court product that will need to be filled if it hopes to play well during March Madness. Many of Xavier's losses this season have come to ranked teams, which made its win over UConn that much more inspiring for the program.
If it gets its issues fixed, Xavier could surprise some people and make a serious run in this year's NCAA Tournament. After all, that's what March Madness is all about: upsets, thrillers and teams playing their best while under the microscope.