Baylor Bears
Baylor Bears React to Former Assistant George DeLeone's Death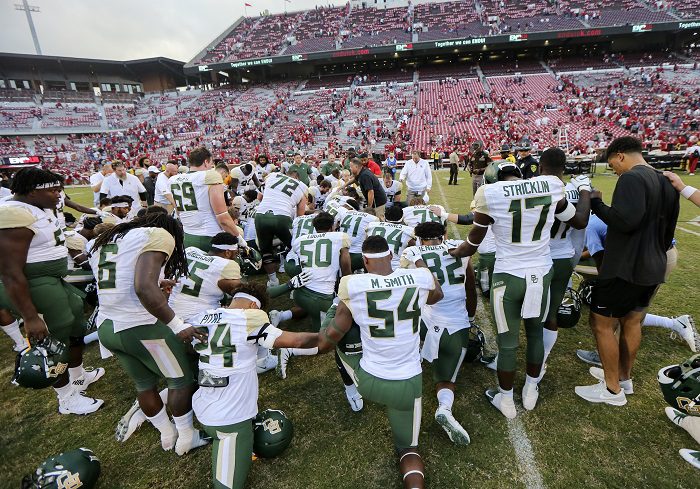 On Tuesday morning Baylor announced that former BU offensive line coach George DeLeone had passed away at the age of 73.
DeLeone was on staff under Matt Rhule in 2017 and was with the Bears until 2019, leaving an impact on many who are still tied to the Baylor program.
Baylor was not his first stop, however, not by a long shot. DeLeone's coaching resume starts back at Southern Connecticut in 1970 and spans over eight college programs and three NFL franschises along his journey.
The news of Coach DeLeone's death has prompted a wave of reactions from former coaches and players who knew him best and spoke of the impact that he made on their lives.