Big 12 News
AAC Wants Extra $35M From Cinci, UH, and UCF Before Departure to Big 12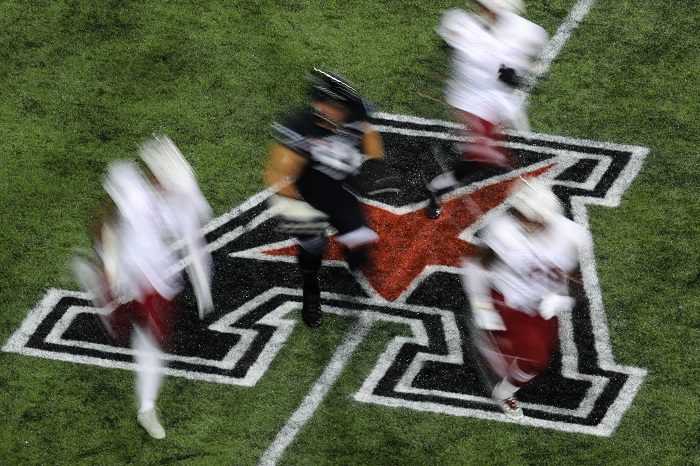 According to Joseph Duarte of the Houston Chronicle, the American Athletic Conference has asked Cincinnati, Houston, and Central Florida to each pay an additional $35 million to depart for the Big 12 in 2023.
That amount is on top of the $10 million exit fee that each school was already expecting to pay, bringing the new total for each school's ticket into the Big 12 to a price of $45 million.
The AAC bylaws require that a school must give the conference 27-months' notice before leaving and must pay the exit fee of $10 million in order to leave.
Of course, that number isn't set in stone and talks will continue among the AAC and its three departing universities.
"We know that the teams that are leaving don't necessarily want to stick around, and if there is a way to negotiate something fair, we'll do it," AAC commissioner Mike Aresco told the Houston Chronicle.
Aresco, as well as the future Big 12 members, are hoping to have a deal finalized this spring, so there is much work to do on both sides. It would benefit both sides for this deal to go quickly and smoothly, so it is likely that an agreement will be reached.