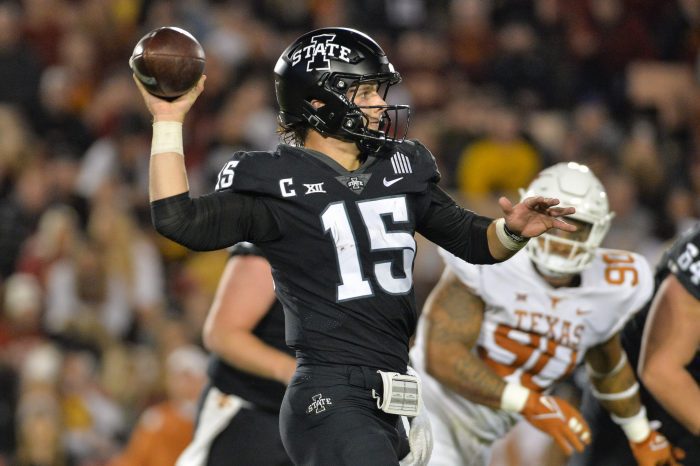 Interviews at the 2022 NFL Scouting Combine are underway and former Iowa State quarterback Brock Purdy was at the table on Wednesday.
Among other questions, Purdy was asked about the future of Iowa State after the impact that his class left on the Cyclones' program.
"We built something there, for sure," Purdy said. "Coach Campbell is the cornerstone of that. They're not done. We passed on the baton and, hopefully, they can run and go do bigger and better things. I think our class did do something [special] there for sure."
Purdy is obviously proud of what his class left behind at Iowa State, as he should be, but his focus is now on being the best NFL quarterback that he can be. As one of 15 quarterbacks invited to the combine, Purdy has every opportunity to impress the right people that will get his name called on Draft Day.
However, Purdy is flying under the radar heading into the grueling NFL evaluation process. Mel Kiper released his top quarterbacks, in a weak class relatively speaking, and Purdy was not on that list. Even Purdy agrees that he is flying low right now, but that doesn't seem outside the norm for him.
"A little bit, yeah," Purdy said. "I'm not going to lie. … All I know is I need a shot. That's been the story of my life. … Once I get my shot, I don't look back."