Oklahoma Sooners
Spencer Rattler: 'I've Probably Learned More in One Month' at South Carolina than Three Years at Oklahoma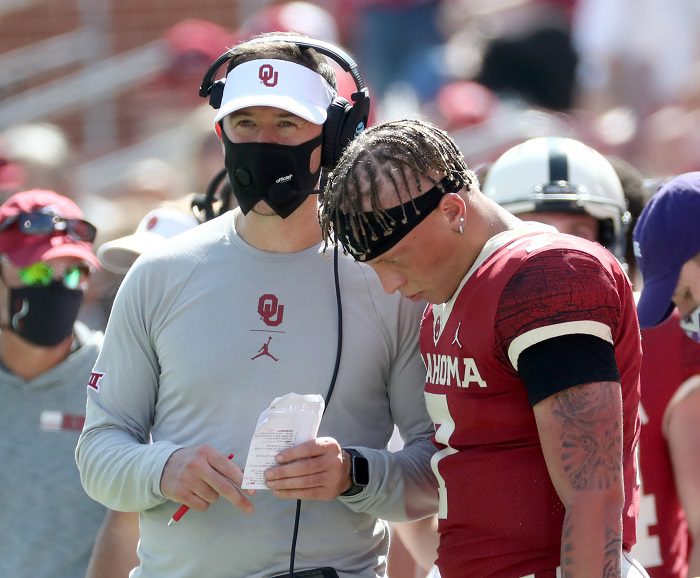 Spencer Rattler was supposed to be the poster child at Oklahoma for the 2021-22 seasons. He was Lincoln Riley's first quarterback recruit to start at OU and showed some promising flashes in 2020. Then, in 2021, when he, and pretty much everyone else on Oklahoma's offense, showed signs of regression it became the Caleb Williams' show.
Fast forward to March 2022 and not one of the three names in the paragraph above is associated with Oklahoma in the present tense. Riley and Williams bolted to Southern California, while Ratter traveled east to South Carolina where he will be the starter next season.
Rattler has all the skills to be an NFL quarterback, don't let anyone tell you otherwise. He has elite arm strength, accuracy, and touch that 95% of D-I quarterbacks wish they had. It seemed like that was something Riley was ready to develop while Rattler was at Oklahoma, but perhaps that wasn't the case.
Today, a quote is floating around social media that has caught the eye of Sooner Nation, and really college football as a whole.
"I have learned probably more in a month than i have in my college career. With these pro-style systems and the film we are watching, I think it elevates everybody's game on the team. Mentally and physically off the field."
Those are pretty telling words from the former five-star quarterback from Pinnacle High School. Perhaps he feels more comfortable in a pro-style system, or maybe he felt the things he was learning in Oklahoma didn't necessarily translate well for him on the field. Either way, it sounds like Rattler is very happy at his new home in Columbia, South Carolina.