Big 12 News
Texas Transfer Casey Thompson Opens Spring as Nebraska's QB1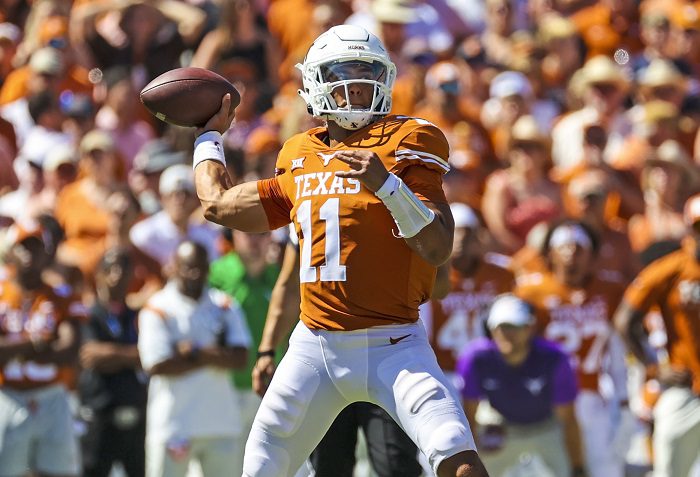 Former Texas quarterback Casey Thompson has started spring ball in Lincoln as the QB1 for the Cornhuskers. His new offensive coordinator Mark Whipple said nothing is set in stone, but for right now Thompson is the guy.
"I think he's the best one right now," Whipple said. "That might change tomorrow. There's nothing set in stone."
Thompson transferred to Nebraska after Texas brought in Quinn Ewers from Ohio State. Ewers was viewed as the starter for 2022 as soon as he stepped on campus and that didn't sit well with Thompson, hence the transfer.
Chubba Purdy, brother of Brock Purdy, also transferred in from Florida State and will compete with Thompson for the starting spot next year.
Last season, Casey lead the Big 12 in passing touchdowns (24) and was fifth in passing yards (2,113) after starting just ten games. Hudson Card was the starter for the first two games of the 2021 season but was pulled in the middle of a blowout at the hands of Arkansas.
The battle between Purdy and Thompson will likely go deep into summer workouts, but Casey's experience does give him the early lead. However, both will be important to the Huskers' success, because an injury can happen at any time.
"This day and age," Whipple said, "it's changed because of the speed of the game, and more quarterbacks get hurt. Why? I think it's because you're throwing it more, and if you're running option there's a chance you're going to get hurt."