Big 12 News
Oklahoma Football Announces Spring Game Set for April 23, Mayfield Heisman Statue to be Unveiled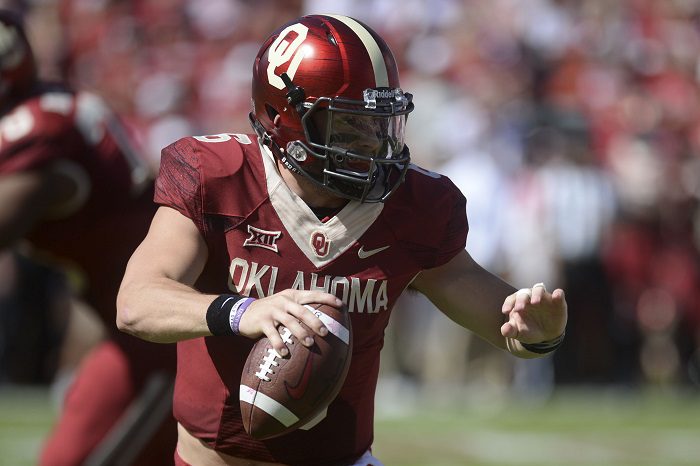 It's just about spring football time in Oklahoma, and Sooner Nation is anxious to see what their team looks like following the massive overhaul that Norman has seen in the past few months. Well, they now have a date and time to look forward to.
As was rumored following a leak from a player's parent, the Sooners will be on display for the first time under Brent Venables on April 23 at 3:00 p.m. CT.
Oklahoma is set to start spring football practices on March 22, meaning they will have almost exactly a month before they are on full display. Speaking of display, you might want to check out the second half of the announcement made by Oklahoma's official Twitter Page.
That's right, Baker Mayfield's bronze statue in Heisman Park will be unveiled on that day as well. Mayfield won the 2017 Heisman Trophy after throwing for 4,340 yards, 41 touchdowns, and just five interceptions during the 2017 season. Mayfield was the first-ever walk-on to win the prestigious award and remains the only player to start his career as a walk-on to win the Heisman.
although Oklahoma will unveil Mayfield's statue in April, it still needs to make space for Kyler Murray's statue after Murray won the 2018 Heisman. While that won't be happening at this spring game, it likely won't be long until that one is ready to be presented to Sooner Nation as well.
Tickets for the spring game are available for $15 to non-season ticket holders. You can order the tickets online or from the OU Athletics Ticket Office.