Uncategorized
What's The Likelihood Texans Will Be Able To Bet On College Sports Anytime Soon?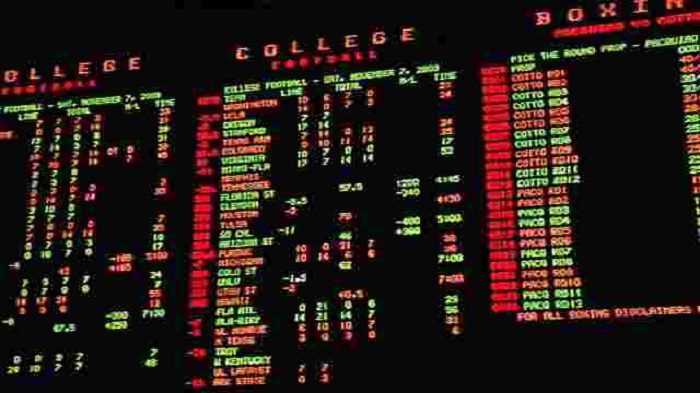 When it comes to sports betting, Texas hasn't yet jumped on board.
Many states across the country have legalized the industry, but Texas sports betting isn't yet a reality. With major sports organizations and figures pushing to bring sports gambling to the state, though, it could become one sooner rather than later.
So what's the likelihood Texans will be able to bet on sports, particularly college events, anytime soon?
Legislation hasn't yet passed
Sports betting supporters hoped lawmakers would legalize the industry last year, but it didn't happen.
Though the Texas House Committee on State Affairs listened to testimony from sports betting proponents, the most recent session ended without any movement on sports gambling legislation.
Just because the legislation hasn't been passed yet doesn't mean it won't, but it could take months or even years for that to happen. After that, organizers would have to put together rules and regulations before sports betting would launch in the state.
Lawmakers have been discussing sports gambling legislation for years. House Bill 1275 was introduced to the legislature in 2019, and it outlined rules and regulations for sports betting in Texas, but a referendum to amend the state Constitution would be needed if that bill was to become law.
Other states went through such legal hurdles before eventually legalizing sports betting, so there's certainly reason for Texans to be optimistic. There just really isn't any type of timeline for sports betting legislation at the moment, though.
Plus, there's not a guarantee that any sports betting legislation passed by Texas lawmakers would allow bettors to gamble on college sports. It's prohibited in some states, and legislators would have to make a decision on whether to include that in any potential in-state sports betting market.
Supporters include Jerry Jones, other teams
Numerous high-profile sports figures have joined the push for sports betting in Texas.
Dallas Cowboys owner Jerry Jones expressed his support for the market in a radio interview with The Hang Zone on The Ticket Sportsradio last year.
"Gaming, as it pertains to our game, is here. It's frankly been here," Jones said in the interview, according to Saturday Down South. "But you're talking about a different form of it, a more recognized form of it, a more sanctioned form of it. Yes I do.
"Without in any way not being sensitive to the great people that want to keep everything in the right way, but the handwriting is on the wall. Gaming has been here for a long time."
Nearly every sports franchise partnered together with other platforms for The Sports Betting Alliance, which pushes for sports betting legalization in Texas. And there are plenty of economic reasons why Texans would want the industry to come to the Lone Star State.
"Texas would be right up there," Ben Fakwes, the vice president of digital content for Vegas Stats and Information Network, said, according to KCEN. "It would be in the top three for sure and then probably one or two depending on adoption, but it's such a massive population base, it's gonna be one of the biggest markets."
Louisiana offers sports betting
Texans who just can't wait to wager on sports could make the short trip to neighboring Louisiana.
Louisiana launched mobile sports betting in late January, and since it borders their state, Texas residents can always cross over into Louisiana in order to put money down on sports. And it's a prime market to have access to, as Louisiana's sports betting industry is truly blossoming.
Mobile sports betting went off with a boom in the Pelican State. In mobile sportsbooks' first four days of operation in Louisiana, they took in $40.5 million in sports bets, according to KSLA, proving that residents were ready for the online industry to launch. Plus, two brick-and-mortar sportsbooks opened in casinos in January, making a total of 13 retail sportsbooks statewide.
Another positive about Louisiana's sports gambling market is that betting on college sports is legal in the state. Some states don't allow college sports betting, but Louisiana does, so bettors from Texas can wager on their favorite college programs and events while in the neighboring state.
Sports fans in Texas would obviously prefer to be able to bet on teams, including college programs, from the comfort of their own homes or a local sportsbook venue. Until that becomes a possibility, though, taking a trip to Louisiana may be their best option.