Baylor Bears
Big 12 Baseball Players of the Week: Parker Kelly, Tyler Thomas, Owen Washburn Earn Honors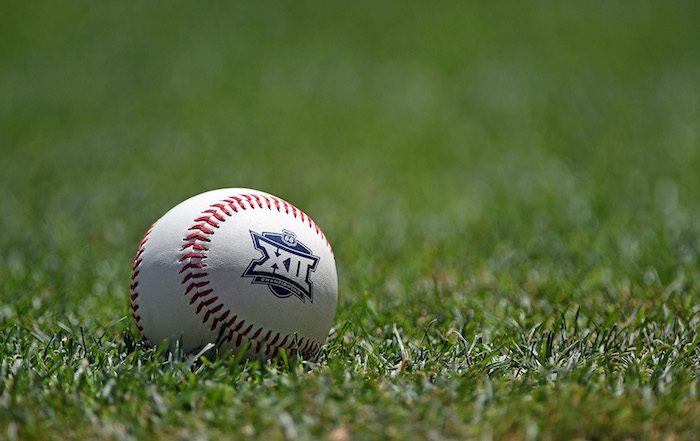 The third full weekend of Big 12 baseball is in the books and what a weekend it was. Texas and Baylor looked great down in Houston while Oklahoma State and Oklahoma went winless. Meanwhile Texas Tech got an easy sweep, but TCU managed to fall short in the bluegrass state.
Going into the season there were a total of four Big 12 teams in the top 25 and even after some disappointing performances this past weekend, that didn't change. While the weekend was tough, it is time to highlight the standout performances as the conference announced their players of the week.
Player of the Week
Texas Tech 3B Parker Kelly
It isn't often a player hits three homers in one game but to get two grand slams in a single game? That is insane but Texas Tech third baseman Parker Kelly managed to do that on Saturday against Merrimack. Over the four-game series this past weekend, Parker had a total of three home runs. In his past five games, Kelly went 8-for-19, with eight runs and 13 RBIs as he struck out just three times.
Pitcher of the Week
Baylor LHP Tyler Thomas
While Texas took most of the headlines from the Shriners tournament down in Houston, the Baylor Bears managed to win two out of their three games. Baylor started off their weekend against UCLA and won the game in large part to Tyler Thomas who had a fantastic day on the mound. He tossed 8.2 innings with a career-high 10 strikeouts and was just a single out away from completing the entire game. Also, no UCLA batter advanced past first base until the ninth inning which was impressive. Thanks to Tyler's dominance, Baylor beat UCLA in a big 2-1 victory.
Newcomer of the Week
Texas Tech OF Owen Washburn
All the talk coming out of Lubbock was about Parker Kelly and while he did have a big weekend, so did Owen Washburn. He hit his first two home runs of his career this past weekend in back-to-back games. The freshman hit .421/.522/.789, going 8-for-19 with seven runs and eight RBI and one stolen base over his last five games