Big 12 News
Chris Del Conte Denies Texas is Responsible for Teams Fleeing Big 12 in 2012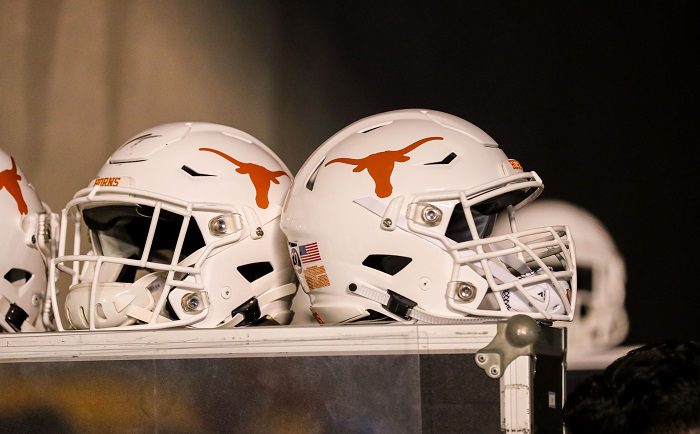 It is unclear when it will happen, but in the coming years' Texas, and their bitter rivals Oklahoma, will be leaving the Big 12 for the SEC. The two programs are required to stay for the duration of the Big 12's current television contract through 2025 unless they decide to pay a massive exit fee.
On Tuesday, Texas athletic director Chris Del Conte spoke with Bobby Burton of Inside Texas about the Longhorns' move to the SEC and about one of the reasons for the move.
"Part of our move is, where do brands go?," Del Conte said. "The Big 12 was great for us but we had to look and wait a minute. They took away the right to write off your priority seating in DKR (Darrel K Royal-Texas Memorial Stadium). Now, that dollar is an entertainment dollar. So, Bobby, you say 'I give you $5,000 a year, you're supposed to write 80% of it off.' I can't now. That's a $5,000 ticket. Who we play matters. We are trying to be great in every single sport we produce.
"Our goal is to win championships in every sport and I know we got to get better in a lot of our sports but we're working towards it and there's a plan. But rising tide floats all boats. Our move — Jay's [Hartzell] vision, that Texas becomes a premier public institution in the country and athletics is the front porch. So we must act like it, we must unite, and we must be together in doing so."
Later on in the interview, Del Conte went into why the original Big 12 splitting up wasn't Texas' fault and how upset he is with that narrative still being thrown around.
"Yet, there's going to be steps along the way where people are going to go, 'hm,' but as long as the family stays together, we have a chance to be really, really special because we have had 10 years of absolute horses–t," said Del Conte. "In terms of our own splintering effects. Whether it be conference shifts. Four schools leave and they blame us. Wasn't our fault but four left. We had different things in the Big 12 where Texas gets blamed for.
"Some point in time, we got to say 'you know what, we are Texas. We're going to stand up for ourselves. We're going to be responsible for ourselves. We love everybody but you know, you got to fish too. We're wont going to fish for you as well. We need to do it ourselves and take care of ourselves.' This move and what we're doing is taking care of ourselves to put us in the very best position to get healthy again."
Texas' premier sport, football, has been a shell of its former self for over a decade now and just wrapped up its first losing season since 2016. Here's to hoping that a move to the SEC will help Texas football find its winning ways again (*hides*).