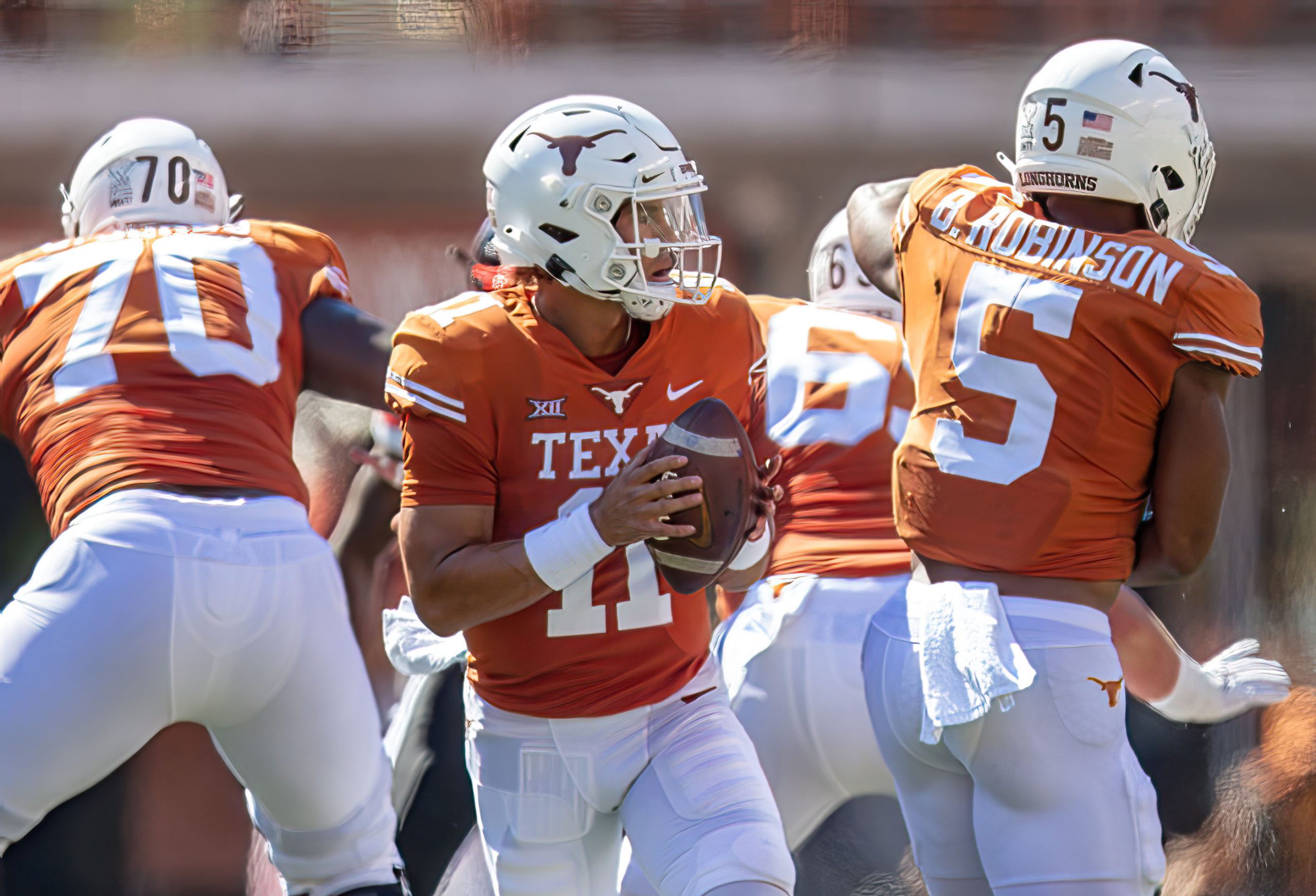 Last season, Casey Thompson took over as the starting quarterback for Texas after Hudson Card proved ineffective against an Arkansas team that was better than anyone expected.
He went on to lead the Big 12 in passing touchdowns and had an up and down year dealing with a hand injury sustained in the Red River game against Oklahoma.
Then, Thompson had the rug pulled out from under him when UT decided to bring in elite transfer quarterback Quinn Ewers from Ohio State. With Ewers all but guaranteed to be the guy in 2022, Thompson decided that it was in his best interest to look elsewhere, landing him in Lincoln, Nebraska.
Now, with spring practice in full swing, Thompson is looking like QB1 for the Cornhuskers and it sounds like there are more perks to being "the guy" in Lincoln rather than Austin.
There is no doubt that Lincoln has a much more "small town" feel than Austin does at this point, because Austin, Texas, has become a destination for displaced Californians to land. I have friends that used to live in the Austin area and they claim that within the last 10 years Austin has become a west coast city.
Still, Thompson claiming the NIL opportunities are better in Lincoln is a bit surprising, especially when you consider that every scholarship offensive lineman on Texas' roster will receive $50,000 for every year he remains with the program. I haven't heard anything like that coming out of Nebraska.