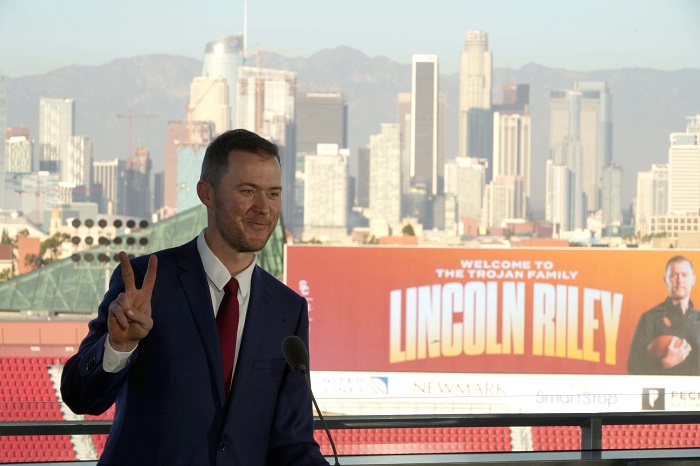 USC head coach Lincoln Riley is from Muleshoe, Texas, a quiet little town about 70 miles northwest of Lubbock. Right around 5,800 people call Muleshoe home today, and that's about how many people could live in Riley's new home in Los Angeles.
As images of Riley's new home make their way around the internet, it's hard to believe that a man from West Texas will be living there.
USC's head coach spent $17.2 million on his "humble abode," which looks like a house that Tony Montana would happily reside in.
I mean, what are you going to do with seven fireplaces and an elevator? Seriously, I want to know. Also, is 12 bathrooms enough? I'm sure he can find some space for a thirteenth somewhere in that 13,000 sq ft castle if it's not.
All jokes aside, the house is absolutely stunning and the oceanfront view is that plus some. If you didn't catch it above, the house comes complete with a movie theater, tennis court, putting green, sauna room, a 600-bottle wine room, and a guesthouse. Wow.
Riley got his coaching start as a grad assistant at Texas Tech in 2006 and worked his way up to the offensive coordinator position at East Carolina and then Oklahoma before Bob Stoops handed him the reigns to the Oklahoma program in 2017. Now, as the head coach at USC, Riley will be one of the highest-paid coaches in the country in 2022 and he'd better be with that kind of house.