Big 12 News
Texas Catcher Preston Hoffart Caught Drinking During Game, Suspended Indefinitely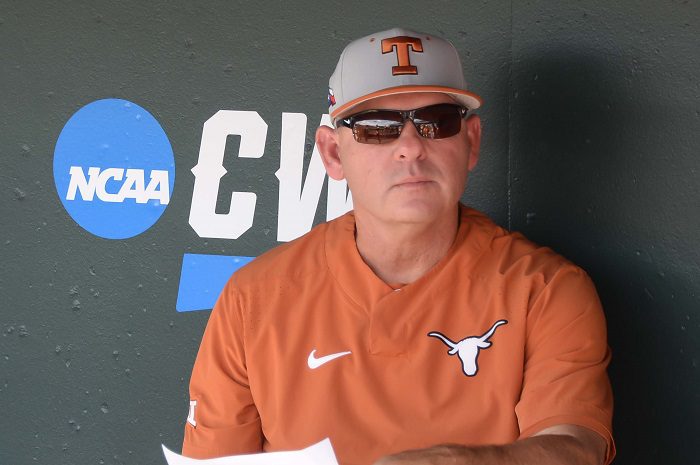 Texas escaped game one of a two-game series against Texas State with a 9-8 win on Tuesday, but something tells me that won't be the storyline of the evening going forward.
A viral video has surfaced of catcher Preston Hoffart taking pulls of something from a flask during the game. Take a look for yourself.
As Danny Davis of the Austin Statesman said in the tweet, Hoffart has been suspended indefinitely in the aftermath of the video surfacing. The transfer from Blinn College was having a bit to much fun while in full catcher's gear.
It wasn't that long ago that I was in college, but man, this seems extremely foolish.
Coincidentally, the game after this took place, the Longhorns lost the second game of their series with Texas State, a monumental upset of the early 2022 baseball season.
Then, it was announced today that RHP Tanner Witt would miss the remainder of the season with a UCL injury that required Tommy John surgery.
Although the Longhorns are No. 1 at the moment, it feels like this thing is on the verge of coming apart at the seams.