Kansas Jayhawks
Bill Self Reacts to Missouri Firing Cuonzo Martin: 'I Personally Don't Like It'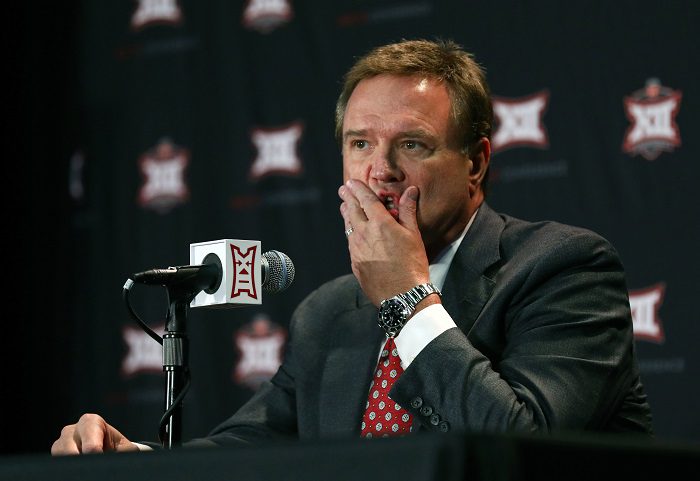 Kansas head coach Bill Self learned about Missouri firing Cuonzo Martin while he was at the podium following Kansas' 75-62 win over TCU in the Big 12 Tournament semifinals.
Martin took over the Tigers in 2017 after three seasons at Cal. He replaced Kim Anderson, and the Tigers reached the NCAA tournament in Martin's first season and then went to the tournament again in 2021, but they failed to advance out of the first round each time.
Self was asked to react to the news in the post-game press conference and said," I'm disappointed when any colleagues are let go. I know schools and business have to make decisions that are hard to make… that's two coaches in the last two days [Bruce Weber] that's basically been our biggest rivals and I personally don't like that. I feel bad for Cuonzo. I think he's a really good coach and a better guy and I'm sure he will land on his feet."
This season, Missouri went 12-21 overall and 5-13 in SEC play, but Missouri lost seven of its last nine games to end the season. In five seasons, Martin went 78-77 overall.
The Tigers are now searching for their fourth men's basketball coach since 2011. Frank Haith and Anderson each lasted just three seasons, while Martin was in Columbia for five.
Meantime, Self and the Jayhawks will try to win their 12th Big 12 Tournament Title on Saturday night and they'll try to win it for the first time since 2018.