Big 12 News
Kansas City Mayor Says Big 12 Expansion Benefits City to Keep Big 12 Basketball Tournament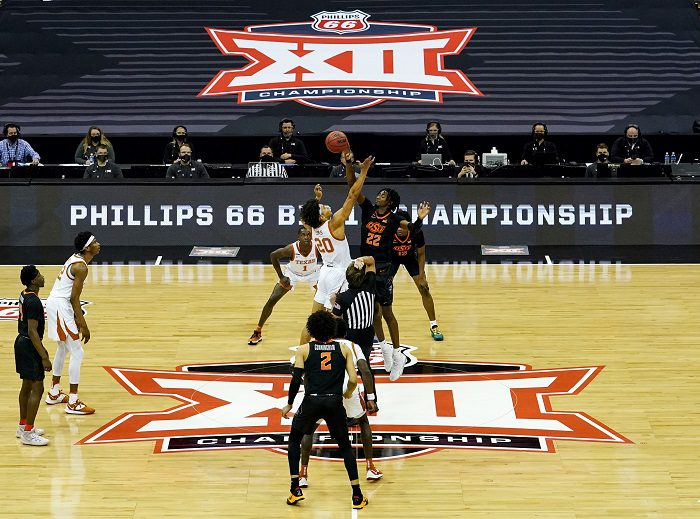 The Big 12 basketball tournament is underway this week in Kansas City and with the future of college athletics always evolving, is there any chance KC loses this event? Not if the current Kansas City mayor has his way.
Kansas City, Missouri mayor Quinton Lucas told Pete Mundo on KCMO Talk Radio that the Big 12 is well prepared to keep the Big 12 basketball tournament well beyond the current contract that expires in 2025. In fact, he believes that the loss of Oklahoma and Texas to the SEC helps Kansas City's case.
Lucas said, "When you look at the heart of this conference, Iowa State, Kansas, Kansas State… you continue to see there's geographical reason to be here, I think there's a good business reason to push forward. I think with the loss of OU and Texas, you see even more push for why you would come to Kansas City rather than Dallas, which used to be our competitor on these. So I fully expect us to keep the Big 12 Tournament."
"I think it is something that is going to be very important to us… we are putting a good pitch forward this weekend. We've invested a lot in downtown… I talked to the commissioner who said, 'When you look at Kansas City from KC Live and Power and Light district and you see everything built up around you, this is the type of environment where somebody feels like they're at a big conference tournament.'"
Lucas went on to praise the future teams coming to the league in BYU, Houston, Cincinnati and UCF saying, "There are some amazing cities, Salt Lake City, Houston and others that will be added to this conference soon."
Kansas City seems well positioned to keep the conference, especially knowing the important of the market to the conference's main sponsor in Phillips 66.
Here's the audio of Mayor Lucas' conference.