Big 12 News
Mark Adams Doesn't Want Another 'Whipping' From OU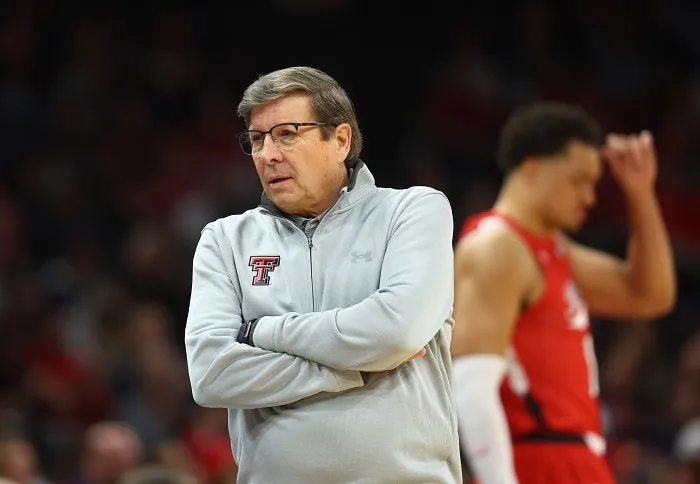 KANSAS CITY, Mo. — Texas Tech head coach Mark Adams called that first game this season with Oklahoma a "whipping" and hopes to avoid another in Friday's Big 12 semifinal.
The Red Raiders (24-8) get the Sooners (18-14) again at 8:30 p.m., the second of the games that will determine the Big 12 Championship matchup. The Red Raiders are coming off a 72-41 dismantling of Iowa State, a game that Adams called "the best 40 minutes we've played all year."
So, perhaps the last thing the Red Raiders want is to play the team that thumped them by their worst margin in Big 12 play?
"That game at Oklahoma is one of the games we remember, because they probably — we took a whipping that game," Adams said. "They probably beat us about as bad as anyone has beaten us on the road."
That game, which was on Feb. 9 in Norman, Oklahoma, saw the Sooners win, 70-55. The Sooners were pretty desperate for a win that night, just as they are on Friday. They had lost three straight games at the time. Texas Tech was riding high, having won three in a row, including their first meeting with Texas coach Chris Beard.
The Sooners threw some cold water on the Red Raiders. Texas Tech fans remember that as the game that senior guard Umoja Gibson dropped 30 points, including an incredible eight 3-pointers. The Red Raiders shot less than 40 percent from the floor and had just two players in double figures.
The Sooners also had guard Elijah Harkless back then. He's out for the season after an injury and the Sooners have finally righted themselves with four straight wins. Head coach Porter Moser is talking about winning the Big 12 Tournament, not just winning another game.
The Red Raiders are back to full strength with the return of Kevin McCullar. In fact, the Red Raiders are just as complete as they were that night in Norman and are coming off a huge offensive game against the Cyclones.
Texas Tech got their revenge for that loss already by beating the Sooners, 66-42, in Lubbock on Feb. 22. But this is a neutral site game with Big 12 Tournament hardware on the line.
Adams is confident, but cautious.
"A lot of respect for those guys," Adams said of Oklahoma. "They're talented. They have a lot of specialists on that team. They're playing well."
You can find Matthew Postins on Twitter @PostinsPostcard.