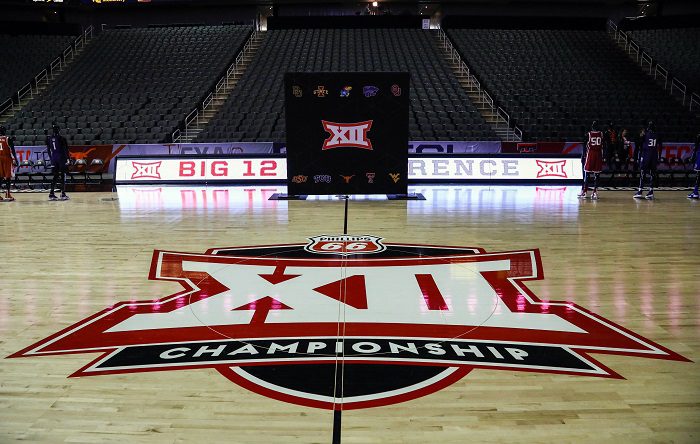 KANSAS CITY, Mo. — TCU's Lauren Heard passed the 2,000-career point mark in her final game for the Horned Frogs on Thursday night in the Big 12 Tournament.
TCU, which was the No. 10 seed in the tournament, fell to West Virginia, 68-48. Entering the game, Heard was already the leading all-time scorer at TCU for men's or women's basketball. She passed Zahna Medley a couple of weeks ago to move into No. 1 on the women's list.
Heard started slowly on Thursday but finished with 14 points. So Heard, a fifth-year senior, leaves the Horned Frogs with 2,006 career points.
"First of all, it's a huge honor to get 2,000 points," Heard said. "We actually just talked about that in the locker room. Girls play for five, six, seven years and that's not an award that you always get, you know, you're not guaranteed. So that was definitely a personal huge accomplishment for me."
Heard finished the season with 415 points. In her previous four seasons, beginning with her freshman campaign in 2017-18, Heard scored 223 points, 303 points, 534 points and 531 points. She played the 2021-22 season on an extra year of eligibility due to COVID-19.
The two-time All-Big 12 First Team selection also holds TCU's record for most steals in a single game with 11, most free throws made in a season with 171, highest season scoring average with 21.2 and career free throws made. She has also played in more Big 12 games than any other player.
TCU coach Raegan Pebley, who guided Heard for her entire career, said the accomplishment is tremendous, given how Heard plays the game and the pounding that she takes ever night.
"Lo gets it penetration and getting fouled and converting at the free-throw line and pull-ups and she just has so much, so many layers to her scoring, but just the physical toll that it's taken," Pebley said. "She works hard in taking care of her body and developing her game. The 2,000 is important to talk about. It is important to talk about. But she knows that she's way more than that. Way more."
You can find Matthew Postins on Twitter @PostinsPostcard.