Big 12 News
Vivian Gray: 'I Don't Want To Take off My Jersey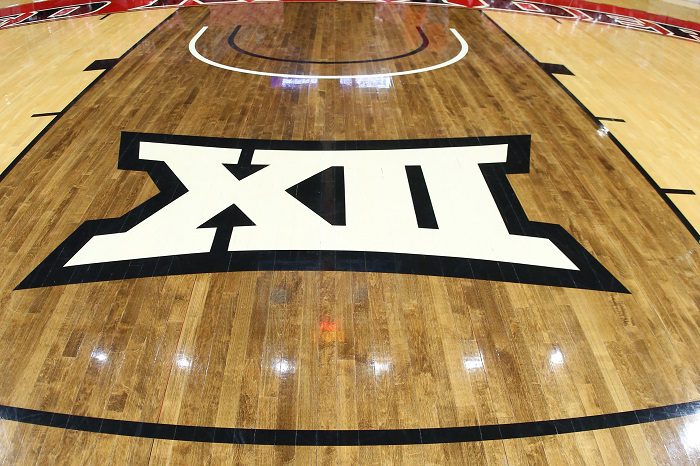 KANSAS CITY, Mo. — Vivian Gray's winding collegiate career came to an end Thursday night with Texas Tech's loss to Oklahoma State in the Big 12 Women's Tournament.
Prepared wasn't the right word for the end.
"I don't want to take off my jersey," Gray said.
Gray's five-year collegiate career ended at Texas Tech, but started at a Division II school in Colorado, made its way to Big 12 rival Oklahoma State and ended in Lubbock, where last week she became just the fourth player in Big 12 history to earn All-Big 12 First Team honors four times. The others? Oklahoma's Courtney Paris, Baylor's Brittany Griner and Baylor's Odyssey Sims.
Not bad company at all of the Argyle, Texas, product.
Gray's career actually started at Division II Fort Lewis College, where as a freshman she led the Rocky Mountain Athletic Conference with 18.5 points to earn First-Team All-Conference accolades.
After that, she transferred to Oklahoma State to play for Jim Littell. Gray made her mark immediately, averaging 19.9 points in 2018-19 and 19.3 points in 2019-20. The Cowgirls failed to make it to the NCAA Tournament either season, but Gray took honorable mention all-America honors twice. She was also the Big 12 Newcomer of the Year in 2019 and was in the Top 20 in the nation in scoring in 2020.
Gray's transfer to Tech came after Krista Gerlich took the Lady Raiders' head-coaching job and her daughter, Bryn, transferred from OSU to Tech. Granted a waiver by the Big 12 to play right way, Gray put together another tremendous season in 2020-21, averaging 19.8 points and a career-high 8.3 rebounds. She was an honorable mention All-American once again.
Gray started this season with an injury that limited her to just 22 games, but she ended up with the best scoring average of her career (20.2) and a career-best in steals (2.0).
Put all of that together and Gray scored more than 2,100 points in Division I and more than 2,500 points in Division I and Division II.
Her career ended with 20 points, six rebounds and four steals against her former team.
Gray wasn't the only senior. Lexy Hightower and Taylah Thomas also played their last game.
Gray just loomed the largest.
"They gave us everything they had," Gerlich said. "Vivian has been here for two years, but Lexy and Taylah gave us their last year, and they just did some really great things. And I'm glad that they're going to be Lady Raiders forever."
You can find Matthew Postins on Twitter @PostinsPostcard.