Baylor Bears
Report of Scott Drew's Interest in Georgia Opening 'Not Accurate at All': Jeff Goodman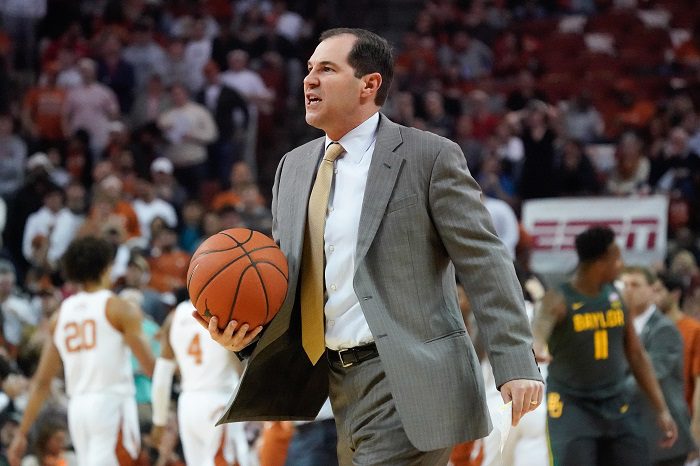 A report circulated from the SB Nation Georgia Bulldogs site last night that suggested Baylor head coach Scott Drew might be interested in the opening in Athens.
The report stated:
Sources confirmed that Drew didn't slam the door on the possibility of coming to Athens, and he is open to further conversations about the job. It is expected that parties connected to UGA's search will have subsequent contact with Drew in the coming days to further gauge Drew's interest and find out what it would take for Georgia to hire him.
The report went on to basically read as SEC propaganda, adding, "It is believed that Drew may lack faith in the future of the Big 12 Conference, and may not want to continue coaching in the league with Oklahoma and Texas leaving and BYU, Cincinnati, UCF and Houston entering. Building Georgia's program within a SEC that has become an increasingly prestigious basketball league in recent years could be the type of challenge that Drew would be invigorated by. He'd also be joining the league at a time where coaching salaries are likely to skyrocket."
After the report on Friday, one of the top college basketball insiders, Jeff Goodman, shot it down emphatically, with this tweet.
Goodman went on to add in a tweet that he personally spoke with Drew who has not spoken with anyone from Georgia and is definitely not worried about the Big 12's future.
Goodman also recently shot down any rumors or reports that Drew might be a fit at Louisville.
Drew has spent the last 19 seasons in Waco as head coach of the Baylor Bears and goes into the NCAA Tournament as the defending National Champions.
There are multiple other big jobs open like the aforementioned Louisville and Maryland, but at this point, there needs to be more to these reports to believe Drew is close to leaving Waco any time soon.