Big 12 News
Texas Beats Iowa State in OT to Advance to Big 12 Title Game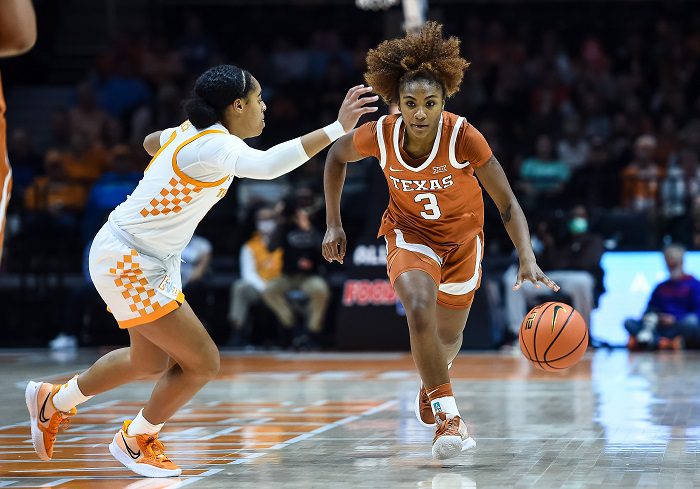 KANSAS CITY, Mo. — The Texas Longhorns beat the Iowa State Cyclones, 82-73, in overtime on Saturday to advance to the Big 12 Championship game against the Baylor Bears.
The Longhorns will face the Bears at 1 p.m. Sunday for the automatic bid in the NCAA Tournament.
There was more on the line than just a berth in the Big 12 Championship game, if ESPN's Bracketology is to be believed. Entering the game, Charlie Crème wrote that the winner of the game would likely be a No. 2 seed in the NCAA Tournament, while the loser would likely be a No. 3.
The Longhorns built a six-point lead with 55 seconds left in overtime, thanks in part to a pair of 3-pointers by guard Rori Harmon in the first minute. Texas never allowed Iowa State to make it a one-possession game after that.
ISU's last gasp came after Texas guard Aliyah Matharu's layup made it 75-69 with less than a minute. Cyclones guard Lexi Donarski missed a 3-pointer with 47 seconds left, but ISU rebounded the ball and got possession. Morgan Kane then missed a three, but Ashley Joens put it back to cut the lead to four points with 42 seconds left.
Harmon then made two free throws on the other end to push the edge back to six, 77-71, with 38 seconds left. Texas held on from there.
Harmon led the Longhorns with 30 points. Lauren Ebo had 14 points. DeYona Gaston had a double-double with 13 points and 10 rebounds, while Joanne Allen-Taylor had 13 points.
This was the fourth time in five seasons in which the Cyclones and Longhorns faced each other in the Big 12 Tournament. The Longhorns won two of those meetings.
Texas also won the two regular-season meetings. In the first meeting in Ames, Iowa, on Jan. 19, the Longhorns beat a depleted Cyclones team, 66-48. Ashley Joens and her sister, Aubrey, missed that gave due to COVID-19 protocols. In the second meeting, Texas won, 73-48, win in Austin on Feb. 16.
Ashley Joens did all she could to not let the Longhorns win the third meeting. She finished with 33 points and 13 rebounds as she tried to lead the Cyclones to the title game. Donarski added 11 points, and the pair combined for seven 3-pointers. But it wasn't enough.
You can find Matthew Postins on Twitter @PostinsPostcard.