Big 12 News
Texas Tech Pitcher Brandon Birdsell Strikes Out Eight Batters in Two Innings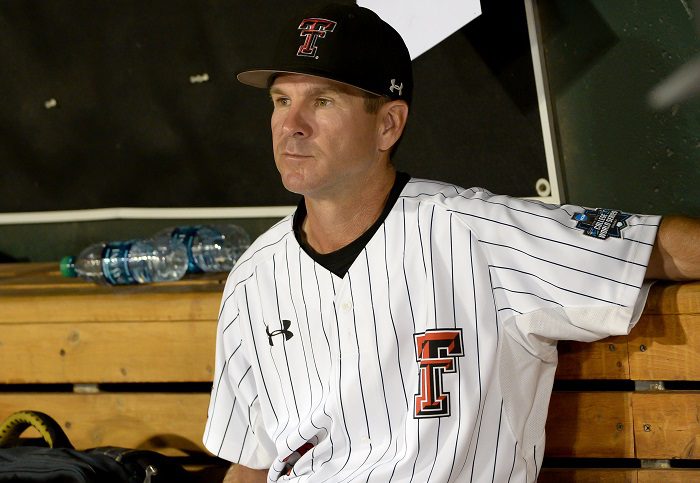 Did you ever think you'd see a pitcher strike out eight batters over two innings? Well that's exactly what Texas Tech pitcher Brandon Birdsell did to start Saturday's game against Rice.
Texas Tech took a 1-0 lead in the top of the first on a Ty Coleman RBI double. And then, Birdsell took the mound in the bottom half of the inning and struck out four batters because one reached and was safe on a dropped third strike and the throw to first.
That's random and rare enough, but how about two innings in a row?
Well that's exactly what happened when Birdsell had the same exact inning. Four strikeouts due to a dropped third strike. So that means Birdsell had an opening line of: 2 IP, 0H, 0BB, 0R, 8K.
In fact, here's a video from one of Birdsell's family friends of his eighth strikeout of the game.
Find me that line in any legitimate level of baseball.
Birdsell has already tied a season high with eight strikeouts, which match what he did last week against Merrimack over five innings of work.
Birdsell was selected in the 11th round (No. 339 overall) by the Minnesota Twins in 2021 MLB Draft but elected to return for another season with the Red Raiders. Last season, he went 4-1 with a 3.06 ERA and 36 strikeouts to only nine walks before an injury ended his season in mid-April.
The Red Raiders are continuing their series with Rice, who they beat on Friday 10-1.