Baylor Bears
Baylor Bears Receive No. 1 Seed East Regional of 2022 NCAA Tournament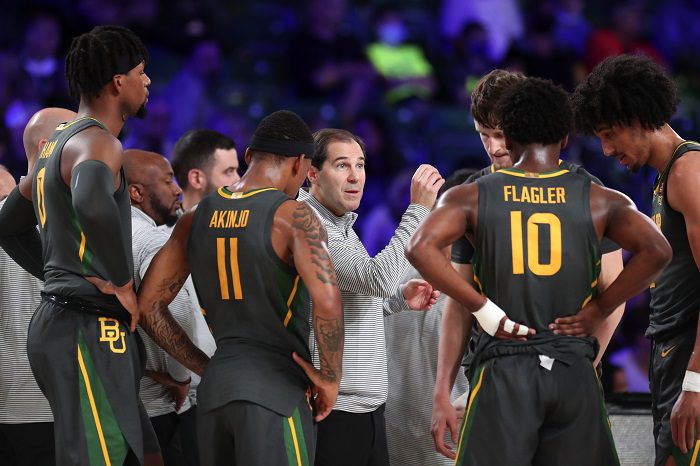 The Baylor Bears were sweating out Selection Sunday, however they've been selected for a No. 1 seed in the 2022 NCAA Tournament.
Baylor will play in the East Regional and their first game will be on Thursday, March 17 in Fort Worth, Texas, against No. 16 seed Norfolk.
The Bears finished the season with a 26-6 record and co-Champions of the Big 12 title with a 14-4 record, splitting the regular season crown with the Kansas Jayhawks.
Baylor had won five games in a row before their surprising loss to Oklahoma in the Big 12 Tournament quarterfinals.
The Bears are led by James Akinjo and Adam Flager, who are reach averaging 13.4 points per game.
It was unclear if Baylor was going to end up with a No. 1 seed, but the Bears may have received some help from the SEC. Auburn losing in the SEC quarterfinals on Friday and Kentucky falling on Saturday in the semifinals were both helpful in Baylor staying on the No. 1 line.
The Bears are the defending National Champions, winning last year's title by beating Hartford, Wisconsin, Villanova, Arkansas, Houston and then Gonzaga in the title game with an 86-70 victory.
This is Baylor's 14th NCAA Tournament appearance and seventh of the last decade. The program has been to three Final Fours.