Baylor Bears
Big 12 Baseball: Texas Wins Game One, TCU, Oklahoma State, and Texas Tech Clinch Series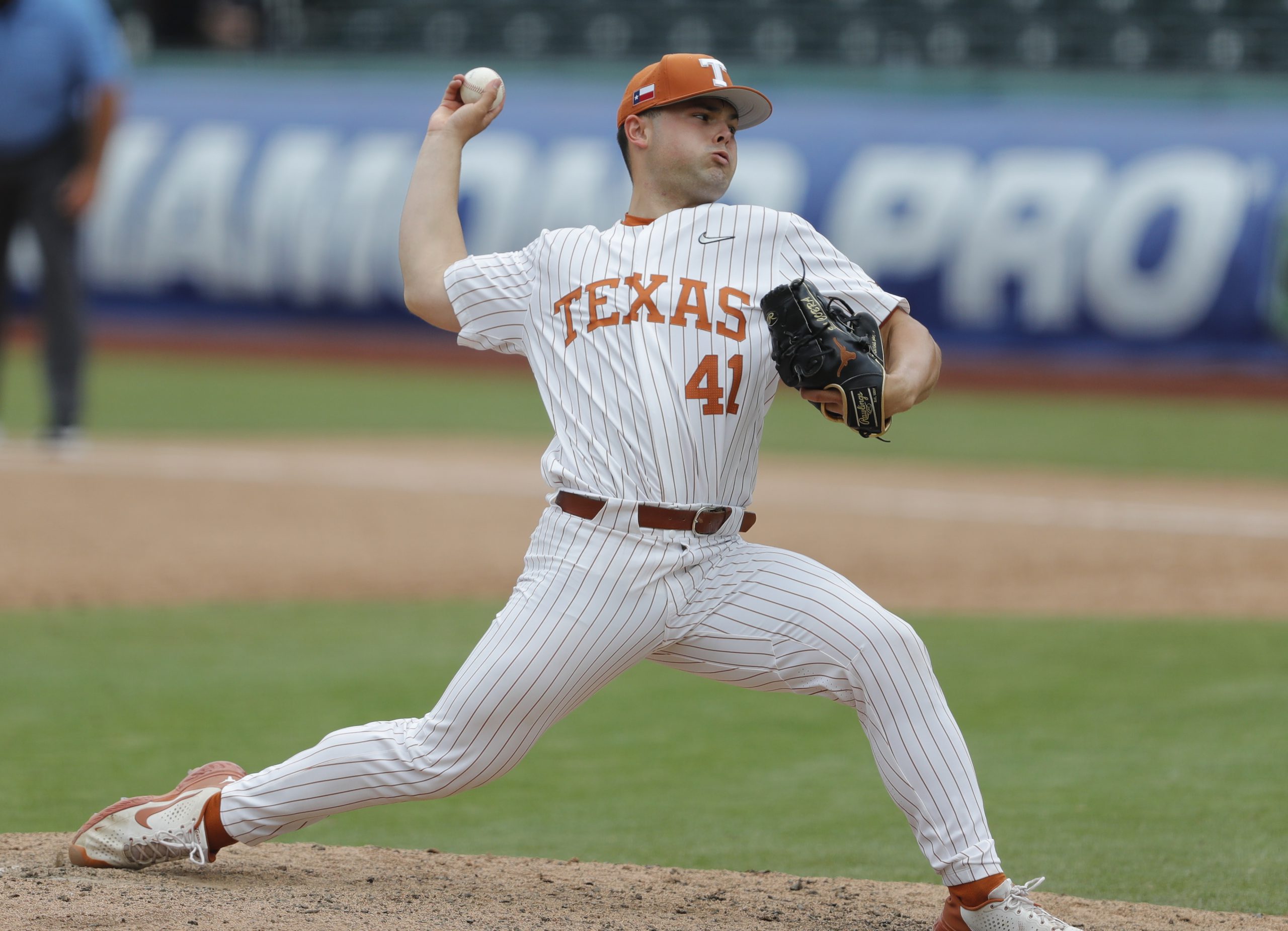 With the MLB still on hold, why not take in some college baseball? We are inthe fourth full weekend of the season as all nine Big 12 teams (sorry Iowa State) are back in action on the diamond this weekend. There are several big-time matchups around the conference and here is what happened in the Big 12 on Saturday.
Notable Games
#1 Texas: 9 South Carolina:5
Normally pitching is always the key storyline for this Texas team but on Saturday it was all about Ivan Melendez. He hit a two-run homer in the first inning and another one in the eighth inning as he finished the big day with two dingers and four RBI's. Despite Pete Hanson not having his best day on the mound, he was fortunate enough to have the offense carry them to a victory. Due to some weather issues, this was the first game of a three-game set as these two teams will play two more games on Sunday.
#6 Oklahoma State: 8 BYU: 5
After splitting the first two games against BYU, the series came down to one final game on Saturday. Pitching was an issue for both teams buy thanks to a big fourth inning, Oklahoma State came out on top. Chase Adkison and Nolan McLean drove in a couple of runs in the fourth and then Jake Thompson and Zach Ehrhard added on later in the game to secure the win. With the victory, Oklahoma State wins the series and will have a date with a good Dallas Baptist team on Wednesday.
#21 TCU vs Army
Game 1: TCU won 6-4
Game 2: TCU won 6-5
It's not often you get two late game winners from the same team on the same day, but TCU managed to pull it off on Saturday. In game one, Luke Boyers went deep to win it on walk off homer while game two had a bases loaded walk to win the game. No matter how you slice it, TCU needed a bounce back weekend and they got it in just one day.
#17 Texas Tech at Rice
Game 1: Texas Tech won 10-1
Game 2: Texas Tech won 3-2
While game two was a little too close for comfort for the Red Raiders, Tech ended Saturday taking the series. Parker Kelly continued his dominance at the plate going yard in the first game and had the key hit to take game two as well. Also, how about Tech starting pitcher Brandon Birdsell? He pitched six innings in game two and managed to strike out 15 batters and didn't allow a single hit. I think it is safe to say who the pitcher of the week will be.
Other Games
Oklahoma: 10 UTSA: 5
Baylor vs Columbia
Game 1: Baylor won 3-0
Game 2: Columbia won 11-4
Kansas State: 6 Central Connecticut: 3
Cancellation
Kansas is out in Greenville, South Carolina for the First Pitch invitational and had their game against Cincinnati canceled on Saturday. Also, West Virginia's final game against Ohio State was cancelled due to weather. The Mountaineers played Ohio State twice on Friday and ended up splitting the series.