Baylor Bears
Texas Beats Baylor to Win Big 12 Women's Tournament Title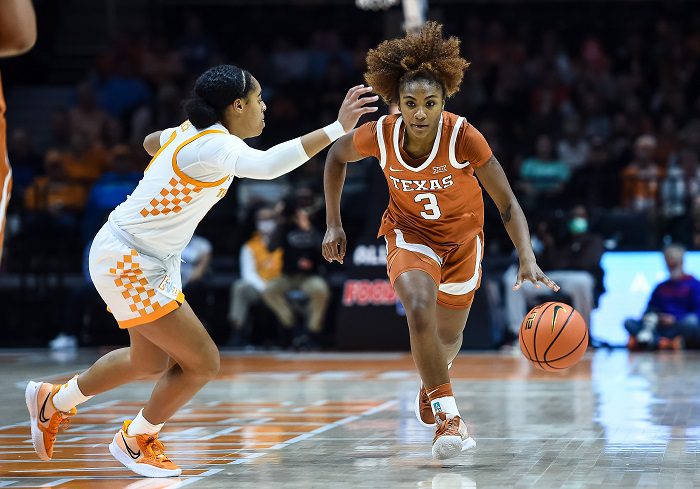 KANSAS CITY, Mo. — The Texas Longhorns are Big 12 Women's Tournament champions for the first time since 2003, defeating the Baylor Bears, 67-58, on Sunday.
The Longhorns (26-6) earn the Big 12's automatic berth into the NCAA Tournament and will find out their seeding at 7 p.m. Sunday. Texas will likely host first- and second-round games in Austin.
Texas is seeking to at least match last season's trip to the Elite Eight in Vic Schaefer's first year as head coach.
In between tournament crowns, the Longhorns had reached the championship game in 2004, 2015, 2016 and 2018. In the previous three appearances, the Longhorns lost to Baylor (27-6). The Bears were the defending conference tournament champions and had won nine of the last 10 tournaments. Only West Virginia, in 2017, was able to upend the Bears.
Baylor won both meetings with Texas in the regular season, which occurred in a three-day stretch due to the first meeting needing to be rescheduled due to COVID-19 protocols at Baylor. Since those two losses, Texas hasn't lost a game, making Sunday's win their 11th straight. Meanwhile, Texas snapped Baylor's 12-game winning streak.
Baylor had the lead cut to 63-56 with less than a minute left and had the ball. But NaLyssa Smith and Ja'Mee Asberry both missed 3-pointers and Texas took back possession and Baylor had no choice but to send Texas to the line.
Texas grabbed a 16-14 lead after the first quarter and held a 39-28 lead at halftime. Guard Rori Harmon hit a layup at the buzzer to give the Longhorns the double-digit lead. She finished with 20 points.
With less than five minutes to play in the second quarter, Smith injured her leg while driving to the basket and drawing her third foul. She left the game, worked on her leg by riding an exercise bike and returned to the floor for the second half.
Smith, the Big 12 Player of the Year, wasn't the same player she was against Oklahoma on Friday, when she scored a career-high 39 points. Still, Smith scored 16 of her team-high 21 points after halftime.
Foul trouble for DeYona Gaston and Lauren Ebo forced Schaefer to tap into his bench and freshman Aaliyah Moore delivered big minutes. She finished with 12 points, setting a new career high. Guard Joanne Allen-Taylor added 14 points.
Asberry and Jordan Lewis each added 13 points for the Bears, who are a lock to receive an at-large berth in the NCAA Tournament under first-year coach Nicki Collen.
You can find Matthew Postins on Twitter @PostinsPostcard.